How to Find a Social Media Marketing Agency
Many marketing managers ask this question. You use social media, and you have a marketing staff, so why should you hire an agency to help your business with this marketing task?
The answer is that there are multiple reasons why many CMOs and other marketing executives choose to engage a social media marketing agency:
Everyone uses social media these days, and most social platforms make it easy to place an ad. They want the average person to be able to advertise easily, so you don't need any special expertise to do so on a channel like Facebook, Twitter, TikTok, Instagram, etc. But if you want to run a successful campaign, it helps to have experience with writing ads for a particular platform, as well as choosing who to target with your ad. How narrowly should you define your audience? What should you set your daily budget at? How should you adjust your strategy if your initial run isn't producing the results you wanted? A social media expert knows the answer to all of these questions and can save you money by making the most efficient choices.
Access to High-Level Tools
As a marketing professional, you've probably heard of many tools social media marketers use to better analyze options and results, segment audiences, and plan or schedule content. At Digital Delane we utilize many of these tools for our clients as well. However, an in-house marketing team may find the cost of multiple marketing tools prohibitive, while an agency will find the same tools highly cost-efficient because they can be used for multiple clients. In many cases, businesses save money by working with a social media agency versus paying for multiple monthly tool subscriptions.
Additionally, a social media marketing agency's staff is skilled at using all their tools, which means that you and your employees don't have to spend time on training or figuring out how to do various tasks in a tool. The social media agency will determine your needs and get to work on your social strategy without these delays.
A Custom Plan for Your Business
A social media agency staffs real people who will see the "big picture" when it comes to your business. You won't be just another advertiser like you would be to a social media network eager to sell ads whether they work for you or not. The agency staff members will ask questions about your goals and challenges, consider the overall market including the competition, and work with you to plan one or multiple campaigns tailored for your brand. This outside perspective may include unique opportunities for your company that weren't obvious before.
Cost Efficiency
Often clients come to us after they realize they need assistance with social media, run the numbers, and discover that hiring an agency is cheaper than hiring a full-time employee. You also get the benefit of a full staff whose skills complement each other, and who are knowledgeable and experienced in social media. A new employee would need training in how you do things, even if they had the ideal skills for the job. They might also be more skilled in some areas than others.
For example, our team includes experts in analysis, SEO, keyword selection, and other technical areas. At the same time, we also have experts in creative areas like copywriting, graphic design, and video production. Your social strategy will need all these skills, and the best, most cost-efficient way to get them is to work with an agency.
There are several signs that your current social media utilization could use a boost from an outside agency. Here are some questions to ask yourself:
Engagement is more difficult to achieve than ever. On some platforms, it's more challenging to get your content in front of viewers than it was even a few years ago. There are several causes, including the ever-growing number of users on social networks – more users, more content, and more competition. Even with strong hashtags, it may still be hard for users to find your content when there are tens of thousands of posts (or more) with those same hashtags.
Algorithm changes have also affected the way content is ranked on several platforms, and for some users, this may mean a decrease in interaction. Instagram, for example, now prioritizes content it believes the user is likely to interact with. The result is that if your brand has several hundred followers who seldom engage with your posts, they will see even less of your content in the future…which could lead to even lower engagement.
This is just one example of the kind of social media challenges marketers face today. Fortunately, a social media agency has staff members who know how to address these challenges in the context of your individual business. Depending on the overall situation, they may recommend a paid social campaign, collaborating with an influencer, better use of keywords and an overall profile update, redoing your hashtag list, or some combination of the above. Once you sign off on the plan, your social media agency will implement it while you focus on other tasks.
Another consequence of the overcrowding on social media is the tendency to reach a certain point in your account and metrics growth and stop making gains. Many clients have told us that they couldn't seem to get past a certain number of followers or certain levels in their metrics. If this happens, a social media expert can be an invaluable resource, brainstorming with you to develop methods of creating content that will stand out from the competition.
Not every company has the resources to hire a dedicated social media employee. Frequently, CMOs report that these tasks are shifted between employees on a weekly basis. Often the job goes to whoever is least busy that week. As a result, posting may be inconsistent or even sometimes forgotten. If hiring someone to do this work full-time isn't an option, a social media agency may be able to provide the support you need with creating and scheduling content.
Even in situations where there is a dedicated social media employee, they often do this task among many others. If this person is busy doing other jobs for the company, they may not be able to give social media their full attention. Sometimes the result is scheduling posts that consist solely of existing content. Using this type of content – such as links to relevant industry articles or a video from your brand's YouTube channel – is great. But a long-term strategy should include at least some original content on each platform.
At the same time, even this bare-bones strategy can be time-consuming, especially for someone doing other essential work for the company. Hiring a social media agency allows your employees to focus on their primary jobs, while someone else applies their expertise to your social strategy.
The answer is different for every brand. Some companies benefit from paid social campaigns, profile optimization, post scheduling, content creation, and overall social strategy. You may find that one, some, or all of these services are right for your brand. To learn more about your options and how they might fit into your current plans and goals, please contact us for a free consultation about your social strategy.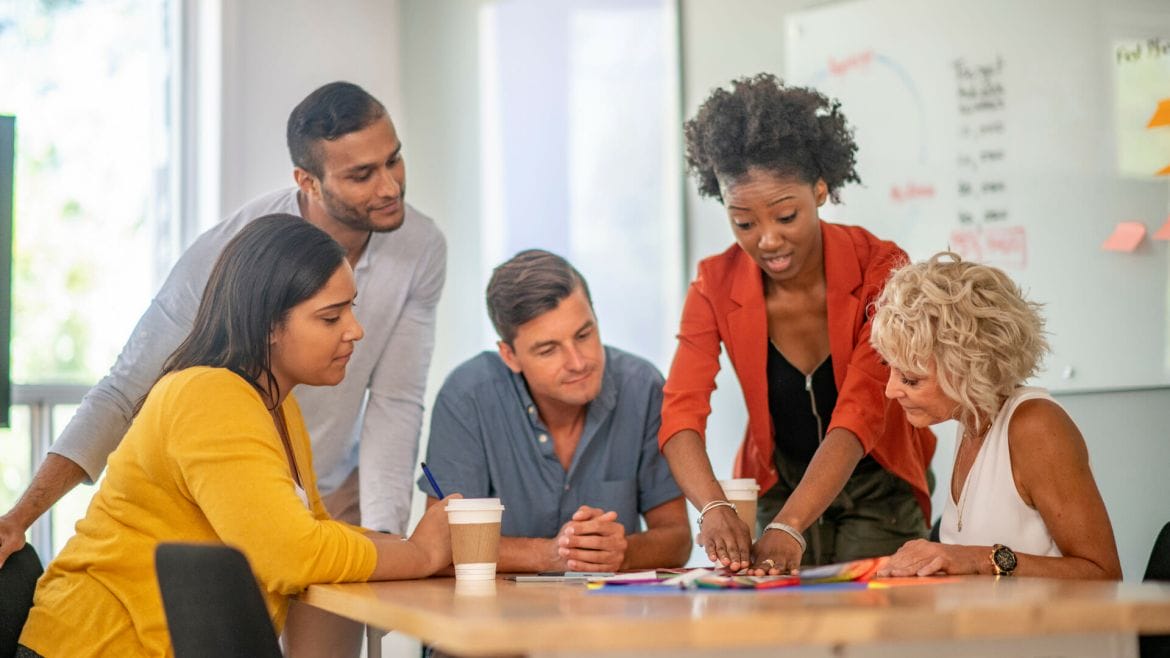 Finding an agency that can meet your needs is essential. Spend some time looking at the agency's portfolio of work. Do they have a strong track record of creating the kind of content and results you're looking for?
It's also a good idea to speak with one or more people at the agency who will be working on your campaign. Learn about their approach to the work and ask how they might address a current challenge. Also, inquire about how they track their progress and keep you up-to-date on campaign results. They should have a clear plan to measure success and to iterate and improve when something doesn't work as well.
Next, ask about different package options to determine if this agency will work within your budget. Beware of any agency that tells you their most expensive package is the only option that will get you results. A good agency should have a variety of options to fit the budgets of companies large and small.
Lastly, talk with the company representative about expectations – both yours and theirs. Sometimes people run into difficulties due to a simple lack of understanding that can be avoided by setting expectations early. Explain what you hope to gain from working with an agency, and what you expect the agency to do. Ask if they see any potential challenges – a good social media agency representative should be able to explain if any of your expectations aren't realistic. They should also be able to give you a ballpark price to achieve what you want and suggest alternative goals and solutions if the cost doesn't fit your budget.
Additionally,  you should ask the representative about their expectations so you'll know what they need from your company – what materials you'll need to provide, when you'll need to approve their work to meet a deadline, how often you should meet, etc.
Please contact Digital Delane for a free consultation to learn more about custom social media solutions for your business.