What good does TikTok do for the marketing world?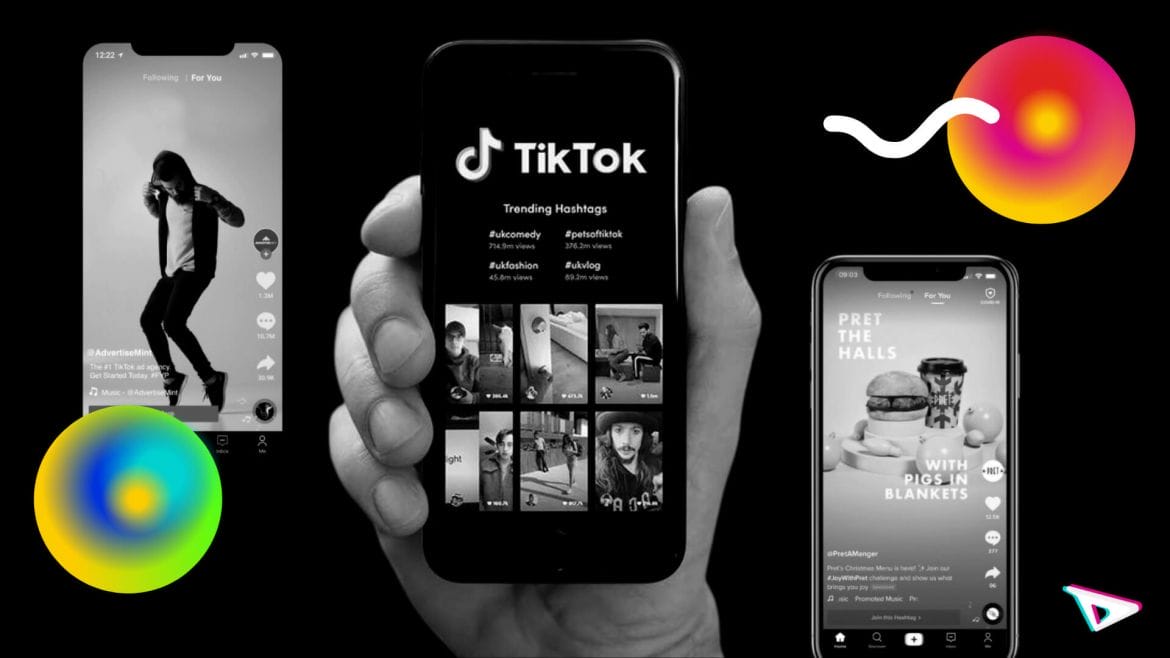 More than just an app to dance and lip-sync on, TikTok has managed to grow into an invaluable tool for brand awareness. On the surface, TikTok may seem like nothing more than a fun, silly little app to post videos on. However, it has become a marketing routine for many businesses' marketing plans, and it can (and probably should) be a part of yours too. TikTok has the capability to help a business grow into something remarkable and achieve far-reaching goals through fun, creative, engaging, and high-energy content.
While TikTok still may not have the same amount of usage as other platforms like Instagram and Snapchat, it still holds a lot of promise for the business world. For starters, here are some statistics about TikTok's users:
TikTok has over 1 billion monthly active users worldwide.

TikTok has around 120.8 million active users in the U.S.

Users spend an average of 52 minutes per day on the app.

90% of all TikTok users access the app on a daily basis, opening the app multiple times.

92% of users globally take action after watching a TikTok
There is no doubt about TikTok's potential to market a brand and turn it into something even more valuable to its followers. However, there are a few things to consider when trying to decide whether TikTok should be a part of your brand's marketing strategy.
How should you determine if TikTok is a good marketing strategy for your business?
1. Consider TikTok for your brand if your target audience is on the younger side
45% of TikTok's users are aged 18-24. 63% of Gen Z use TikTok on a daily basis. TikTok can be a great way to reach some millennials as well. If your business caters to these demographics, then you should definitely consider adding TikTok to your marketing plan. It may be worth dedicating some of your time, money, and resources available to your marketing on TikTok because chances are your audience will be on the app, making it a great investment for your brand. Gen Zers tend to be good at spreading the word about something they like too. It can be a good idea to just create an account to investigate and become more familiar with the platform first before officially branding the account.
2. If influencer marketing can get you closer to your marketing goals, then consider TikTok
Instagram has the upper hand in influencer marketing, but TikTok is not far behind. Influencer marketing has become a vital tool for many brands to branch out and reach audiences that they would not have otherwise been able to connect with. Influencers on TikTok have millions of followers and high levels of engagement from their followers. Instead of spending tons of money on ads, getting someone to promote your brand is a more authentic and engaging way to reach followers and gain customers. Most users tend to quickly scroll past something that even slightly resembles an ad.
3. Consider TikTok if your brand can regularly produce engaging content
While most business types can benefit from a presence on TikTok, there are certain types of brands that have the upper hand on the platform. Businesses that want to promote awareness for products and certain types of services should take advantage of the platform. Service-based brands that offer personal advice, anecdotes, life hacks, and other tips and tricks have been successful on TikTok. Some examples include psychologists, teachers, restaurants (recipes, cooking tips, etc.), tourism, repair services, therapy, and other personal services. Videos like these tend to have high levels of engagement with followers, particularly in the comment sections that get flooded with people agreeing or disagreeing with the content. This is also a great way for you, the business owner, to communicate with your followers by liking and responding to comments or duetting and stitching videos that pertain to your brand to increase awareness.
4. Consider TikTok if your business can also provide value in addition to a product/service
Of course, you're on TikTok to promote your brand, but it isn't like Instagram or Twitter where you simply advertise something and expect to receive new followers than customers. On TikTok, people want to be entertained and want to receive information that's valuable and memorable, which can't really be done through a corporate sales pitch. If your brand can demonstrate its usefulness through a short but fun, engaging, and entertaining video, then TikTok could be your calling. For example, if you're a makeup brand that could offer simple and visually appealing makeup application tips or a food product brand that could offer quick and easy recipes or cooking tips, TikTok might be the place for you.
You should also have some knowledge of the most popular content categories and hashtags on TikTok when deciding whether to add TikTok to your marketing strategy. The most popular content categories are entertainment, dance, pranks, fitness/sports, home reno/DIY, beauty/skincare, fashion, recipes/cooking, life hacks/advice, and pets.
TikTok's unique path to purchase is all about providing value through entertainment: "It is no longer choosing between selling or entertaining. It's selling by being entertained."
It's all about forming consumer experiences that are engaging and that line up with their interests. TikTok has ultimately become a place to discover something new and then act.
 Users say that the platform is a source for:
 

Discovering something new (49%)

 

Learning something new (35%)

 

Inspiration (29%)
Users also say:
They discover products from videos posted by a brand (44%)

Discover products through ads in their feed (30%)

Discovered something on TikTok and immediately went to buy it (37%)
To get started, check out TikTok for Business.