In e-commerce and business sites, conversion rate optimization is a critical aspect of goal achievement and success. Often, these businesses hire the services of a trusted and excellent CRO agency to meet their goals.
What is Conversion Optimization?

Conversion optimization increases your leads where visitors become clients. CRO or conversion rate optimization is another key term that marketing agencies use to define their services.
It converts visitor's activities into qualified leads such as form accomplishment, product purchase, or service availed. This is the answer to your dilemma, especially if your business site struggles to generate leads.
What is a CRO Agency?
The company that performs conversion optimization is the CRO agency. It offers ways to create leads based on data derived from your website, competitors, and visitor's behaviors.
This agency assigns an expert team to tailor the CRO strategies that will take you to the next level. It uses your business requirements and goals to achieve results.
The best CRO agency has three common characteristics
It offers excellent CRO services.
A CRO agency offers a lot of services. However, these services complement one another. You can use this opportunity to maximize the results of your conversion rates.
As of to date, you can't find an agency that is concentrated in one type of CRO service. It doesn't mean, though that they can't give you dedicated services. In short, find an agency that reflects your marketing goals despite the many services available out there.
The pricing is affordable.
Hiring a CRO agency is a long-term investment. Thus, the best one should have affordable pricing and yet give results that suit your business.
The question is how affordable the pricing should be. Some say that the good rule of thumb is paying a 3-month contract without breaking your budget. The important thing is to not pay off a CRO service based on the generated income of the strategies.
Communication skills are excellent.
Communication is important because you'd be working with an outside team, maybe even a virtual one. When you have a question or issue, the CRO team should communicate with you at the fastest possible time.
Most of all, the agency will help you understand the ins and outs of the marketing strategies they're going to use. The explanation doesn't have to be detailed, but a general understanding of what's going on would be great.
Besides, transparency should also be part of their communication protocol. You must know the type of marketing they implemented.
The agency should explain to you the probable results. They show you the differences between the planned and actual results.
What is a CRO analyst?
A CRO analyst works on interpreting your business information and visitor data. He or she comes up with the best strategies that work best for your business niche.
Why is CRO important?
Conversion rate optimization is essential if you want to generate leads and more revenue for your website. Who can help you with it? A CRO agency can increase the efficiency of these critical aspects by reducing the cost of acquiring clients.
Let's say you have around 1000 visitors every month. Currently, your conversion rate is 5%, which translates to 50 visitors. This number may not seem enough, but you can still improve this rate.
The answer is availing of the services of a CRO agency. You can increase this number to 100 or maybe even more.
In-house Vs CRO Agency
Can you do it in-house? Of course, you can, but should you? Optimizing conversion needs a lot of expertise. Thus, you'll have to exert effort in finding the right candidate for your in-house marketing team.
Let's say you manage to gather the necessary people for your CRO in-house team in the shortest time possible. The next move is for your team to understand everything about your business.
Honestly, your marketing efforts will take time to take off. Probably, we are talking of months and sometimes a year. However, a CRO agency can bring to you the expertise they've honed for years.
Most likely, an in-house team is much more expensive compared to a CRO agency. You have to think about benefits, insurance and all. When you terminate one of the employees in your CRO team, you might even be sued for unknown reasons.
The point is: you don't have to think about these matters when you choose a CRO agency over an in-house team. Just give them your requirements, discuss with them your goals and wait for results.
The best CRO agency has thousands of resources to use for a complete digital marketing and conversion rate optimization plan. You can use these resources to your advantage. Increase your conversion rate without the hassle of hiring incompetent individuals.
Aspects of Your Website with CRO potential
Your website has so much potential for CRO and here are the parts that have the most potential in increasing your conversion.
Landing Page
These pages are meant for clients to take actions such as download your ebook, go to your e-commerce website or buy the digital product you're advertising. With proper optimization techniques, you can increase your traffic and conversion. You can encourage your visitors to do more than just read your landing page.
Pricing Page
This is where you show your pricing plans to your clients and visitors. The right interval of pricing could increase your conversion. The right CRO agencies can help you find this combination of a strategically placed CTA and a number that people could use to contact you.
Homepage
Besides landing webpages, the homepage is where your clients get to your website first. This homepage should be impressive enough to make your visitors click that buy-now or download-now button. Chatbots and emphasis on product info are examples of CRO.
Blog
If your website doesn't have a blog, start one now. Why? Because a blog has great potential for converting visitors into clients. Aside from publishing content and information related to your products, you can include CTA throughout an article.
Given this information, what services can you avail of from CRO agencies to increase conversions and growth? What is the process?
Getting Started with CRO
The process is really simple and entails three major steps.
Set Your Goals for CRO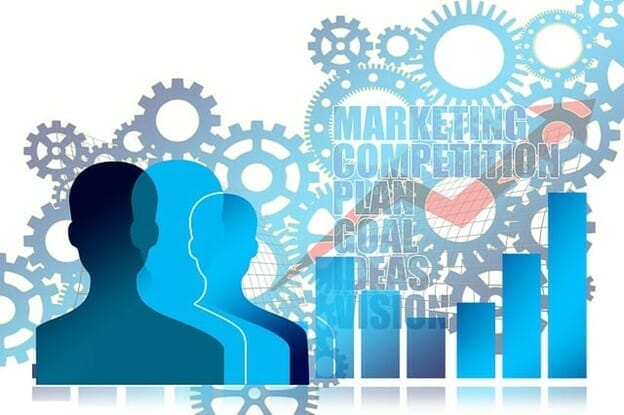 Goals are everything in CRO and your chosen agency will use these goals to grow your conversion. Remember, don't use a generic goal that you've seen somewhere just because that business's industry is the same as yours.
Businesses, whether you're an e-commerce or a brick-and-mortar with a website, have different unique requirements and goals. Your goals would be different from the goals of a medium-sized company.
To help you create specific goals, use conversion metrics that CRO agencies will normally use to evaluate results. Here are some basic conversion metrics based on niches or business industries.
E-commerce – completion rate (shopping cart), sales rate, add-to-cart rate, sign-ups on the email newsletter.

Travel – booking rates, secondary purchases, social media shares

Media – increase in page views, ad views, subscription rates

B2B – lead generation and closed deals
Important questions to ask: What are the priorities in this CRO engagement? How much are you willing to spend?
Understand Conversion Rate Optimization Services
Based on these goals, choose the right service to increase your conversion. Most of the time, conversion optimization works better if used together with SEO strategies. What services should you expect from a CRO company? 
Of course, your chosen agency should perform audits to know more about your business and your web design. These audits are the combination of manually looking at the elements of your site and using SEO tools.
The CRO analyst/s will look at your landing pages, social media pages, home pages, product pages, blogs, everything. They would also ask for some information about your site analytics.
After the website audit, the analysts conduct extensive market research, including your current conversion rates. They deal with each stage of the sales funnel, looking at what might be wrong and what is already working.
The team would often look at search queries, user experience, and customer intents. They would test your existing landing pages and see if all buttons are working fine.
The team would visit all relevant pages to see how the content is placed. If you have a checkout system or cart system, they would try and check how intuitive the process is.
Data-Driven Recommendations
Based on the research and audit made on your website, the CRO agency would make recommendations. They would create digital marketing strategies to increase your conversion and improve user experience. These strategies may include A/B testing, CTA (where clients could see it), adding messages, or retargeting measures.
Here are some of the strategies your agency might use
Important questions to ask: What is the specialty of the CRO agency? How long have they been doing this service to others? What data, tools, or metrics do they use to measure growth and development?
Choose the Best CRO agency
Track record, insights, and experience are three factors in choosing the best CRO agency for your business.
Your chosen CRO company should be able to deliver better results. One way to know more about their track record is to ask for testimonies from businesses that have tried the company. You can use online reviews, too, but make sure you're looking at reliable sources.
If you can interview one or two clients of this CRO agency, this would help you a lot in making decisions. You should know how the agency communicates, deals with issues and roadblocks, and resolves tests that don't give winning results.
Insights are the valuable inputs your chosen agency can give to your business. It doesn't matter if they have a proven track record if they could only give you generic insights. Thus, these insights should be specific at least to your business.
Conversion rate optimization is often most effective if the strategies are created based on what is happening right now with your business. Again, every business is unique, even though it belongs in a particular industry.
The experience could mean the number of years in the CRO industry. It could mean the number of successful outputs. Both would be a powerful combination. However, these agencies tend to be pricier than those who are still infants in the industry.
Big Names Vs. Small Names
CRO companies with a proven track record that provide valuable insights have created a name for themselves. These big names are often the priciest but you know you're sure about the output you want.
However, is it cost-effective? Perhaps, a small agency can provide the same results and growth without you spending thousands. Sometimes, this company has a better working relationship with their clients than those companies with hundreds of CRO analysts in their employ.
Lastly, don't risk your money on an agency that doesn't focus on CRO but is merely a part of their main service. Avoid agencies that don't have experience. The effectiveness of their recommendations is often questionable.
Important questions to ask: Can the agency help you achieve your goals based on the need of your business right now? How and when can you get this output?
Working With a CRO Agency
Probably at this point, you've already chosen a CRO marketing agency to work with. How do you work with them anyway?
A simple but structured way to communicate with them would be great because it helps set expectations. The establishment of rules from the start is important. It helps in knowing who's accountable and evaluating their services and output.
Remember, you'd spend a portion of your business money with them. Thus, your ultimate goal in hiring a CRO analyst is to achieve growth based on your chosen metrics.
Demand Results
Of course, demands should be done the right way. You can't demand if it's only been a couple of days from the start of the engagement.
Conversion rate optimization results don't happen overnight. They take time, too, so make sure to give enough time for your CRO agency to do their tasks before demanding any results or an increase in traffic.
How long should you wait? Well, it depends on many factors and how aggressive your digital marketing plans are.
Let's say, you choose the middle ground, not conservative and not so aggressive. Your CRO agency promised at least 6 months.
A monthly report is fine. It doesn't have to include positive results in the first month. But, if you get results in the first month, this would be great.
No Exceptions
The best CRO agency will follow reports and deadlines as agreed upon. If they promise to give you reports weekly, they should do so.
It doesn't matter if the marketing agency is handling a dozen clients. This shouldn't be a reason for them to skip a report they promised to you.
Most importantly, the metrics are reliable ways of measuring the output you want. Get updates from them, so you could compare what has been done.
Give and Take
CRO is a give-and-take relationship to prosper. Your agency provides updates and you should too. If they communicate professionally and quickly, you should talk to them in the same manner.
Don't close your mind to their suggestions because these could be some blind spots on your part. At the same time, the agency shouldn't try to control what should happen on your website. They should also ask what you want or what you think should be done.
Each side should come with a mutual understanding and development of a plausible and effective marketing process and plan. This development should still be based on needs and data.
Make the Most of Your Ad Spend with an Expert CRO Agency
Delivering results is the objective of a CRO agency. This agency achieves it by doing a series of A/B testing, optimization of website pages, CTAs, email marketing, and a lot more. However, the best conversion effort is one with long-term effects and is an effective partner to SEO tactics.
Also, your chosen agency should perform extensive research for the development of marketing plans that increase growth and conversion. Most importantly, conversion engagement is not a one-time endeavor. It is a continuous process to measure what tests are working with your business.
Talk to us at Digital Delane to achieve your business goals through good conversion rate optimization today!