Why Custom Website Development is the Key to a Great Online Presence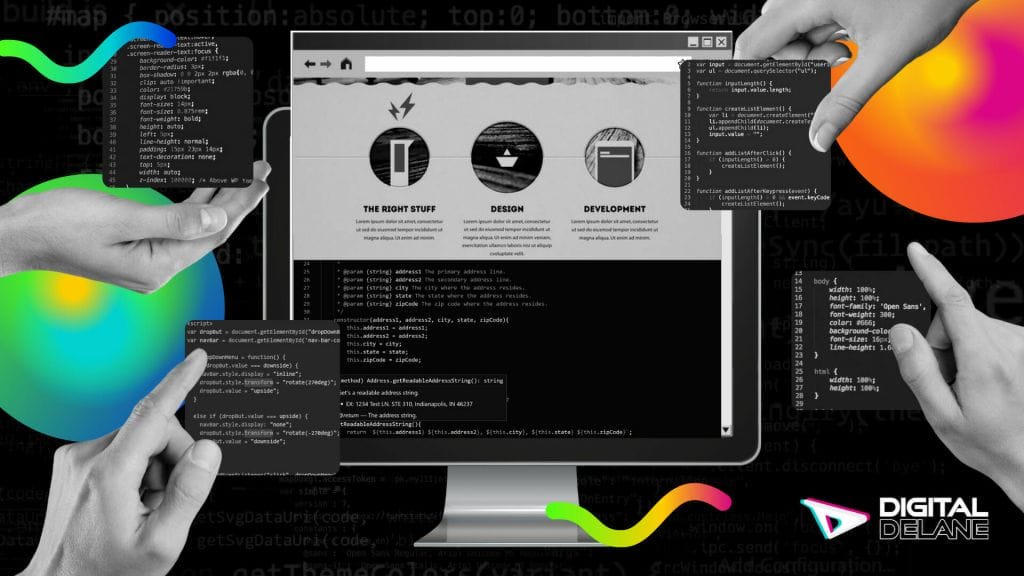 Eight seconds. That's all you have to convince people that your website – and by extension, your business – is worth their time. The goal of custom website development is to hook your viewers in, make a fantastic first impression, and in the process, generate new prospects and revenue.
Sounds simple?
Too many business owners think so.
In the age of free website builders and templates, it can be tempting to DIY your web design. Here's an example:
In most cases, all you need to do is move the sections around, pick the font and colors, create text, and upload images to your template of choice. After that, your website is ready to go live. Want a more "premium" template? You can pay a small fee to widen your selections.
If website design is that easy, why should you even invest in custom web design?
Let's take a closer look.
What is custom website development?
Custom website development is the process of building, creating, and maintaining websites. It has two main components, the front end, and the back end:
Front End Design Development
The front end refers to everything you see and interact with on a website. This includes the graphics, fonts, layout, drop-down menus, clickable buttons, and more:
Back End Design Development
On the other hand, the back end of web design development refers to the server, application, and database. Think of it as the engine under the shiny new car, aka the front of the website.
If you were using WordPress, for instance, this is what the back end may look like:
Unlike pre-selected templates, a web design company will customize every part of your website so it faithfully represents your business. Depending on what you need, that can include custom color palettes, original icons and graphics, special fonts, and other solutions.
The result is a beautiful, unique, and user-friendly custom website that your visitors won't just enjoy, but will also drive sales and leads for your business.
Free Website Builders and Templates are NOT Custom Websites
Drag-and-drop websites are extremely limited.
However, you're limited to what's available on the platform. You'll likely end up with a website that's almost identical to thousands (or millions) on the internet as a result. And unless you suddenly mastered all the web development skills we discussed above, your site is unlikely to give users a great experience.
In contrast, custom web design is built from scratch. 
Specifically, web developers will carefully study your business and goals before starting the project to ensure that your website will meet those goals.
Aside from coming up with a custom design that personifies your brand, the team will also develop and integrate customized web solutions as needed.
For instance, would you like an online shopping cart that allows users to check out on your site? Do you want enough server space for videos and image content? Are you planning to generate ad revenue through your website?
Not only will developers give you access to powerful tools, but they will tailor-fit web solutions to boost your marketing success.
Custom website design can turn web visitors into paying customers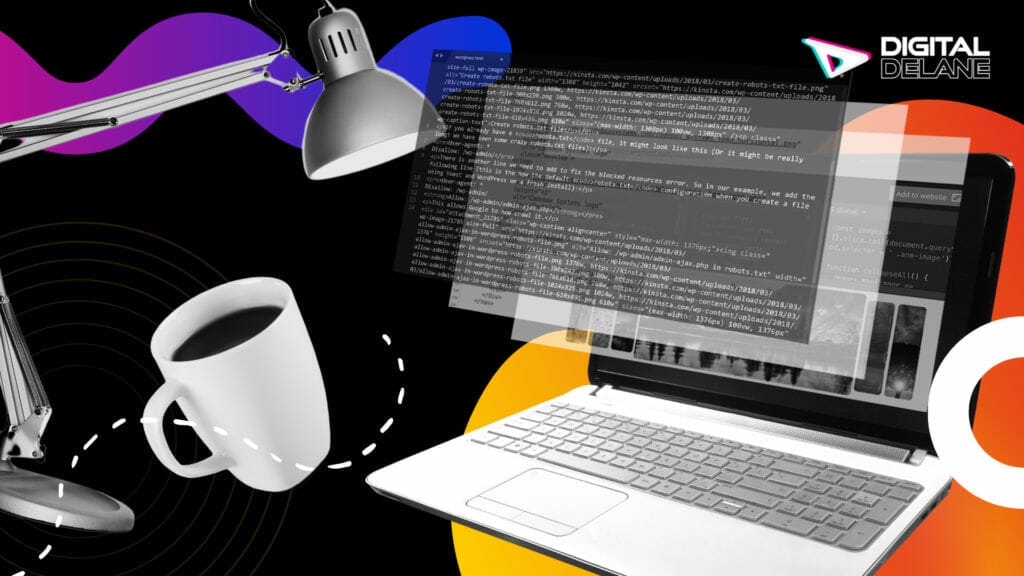 Remember the 8-second rule we touched on earlier? In 2015, Microsoft published research data that showed how the attention span of the average person had dropped from 12 to 8 seconds. Fail to hook them, and you've just lost a potential customer or sale.
And that's just the beginning. Here are more statistics:
A 0.1 second increase in webpage load time can lead to 10% more money spent by users and up to 10% more conversions (Deloitte).
88% of online shoppers never return to sites that offer a bad website experience
48% of people determine a company's credibility based on their website design.
A whopping 89% of consumers shop with a company's competitor after experiencing poor website functionality and performance.
90% of shoppers will buy from a company that offers a better website experience.
In short, your website isn't just an online placeholder for your business. Web development and design services can turn it into a strong customer magnet, improve your brand reputation, and drive growth.
Can I learn web development on my own?
Sure, but unless you're planning to turn it into a career, you're better off hiring a web developer instead.
For one, page speed is something only web developers know. This is where most business owners who DIY their website fail, because the visuals are not compressed nor optimized, causing your DIY website to load so slowly. As a result, your visitors will most likely leave your website.
Secondly. there are other elements that are equally as important. The user interface design and mobile responsiveness are two important elements for a good user experience.
On top of that, crafting custom websites comes with a lot of technical skills. Here are just a few:
HTML/CSS
Responsive/mobile design
JavaScript and jQuery
Testing and Debugging
Search engine optimization (SEO)
Cross-browser development
Front-end framework development
Web traffic analysis
Back-end programming languages like PHP, Ruby, and Python
Content management systems
E-commerce platform development
Website maintenance
Data analysis
Security
Add even more years of actual projects, full time working with clients, and keeping up with developments in their field, and one thing will become clear– hiring a web development company is one of the best investments you can make for your business. 

9 Tips to get the most out of Custom Web Development
Only pay for website features that your business actually needs.
Optimize the speed of your website so that it loads in seconds.
Fortify your site's security to protect you from cyber-attacks
Enjoy unlimited scalability– as your business grows, your website easily grows with you.
Completely unique design that appeals to your target audience will make your business stand out from the competition.
Integration of SEO techniques to make your site rank higher on search engine results.
Create a mobile-responsive site that's viewable on any device, including laptops, tablets, desktops, and smartphones.
Design a browser-friendly website that works perfectly across multiple web browsers.
When you hire an agency, you always have professionals keeping your website in top shape while you focus on growing your business.

How can I customize my own website and what are the requirements?
Unless you're going DIY, the best way to customize your website is with the help of a web development company like Digital Delane.
Our custom web development approach doesn't start with immediately building the website. We start by focusing on you and what you need. Here's a quick look at our process:
We establish your website goal together.
Step one is to identify the end goal of your custom site. Who is your audience? What do you want your site to do (e.g., to sell your products, to inform, etc)? Who are your competitor sites, and what kind of features do you want to integrate? The more we know about your end goal, the clearer our path to the perfect web solutions.
We hold a kickoff meeting.
Here is where we get to know each other so that everyone is on the same page.
Our developers will begin building the site map and wireframe.
The sitemap is the blueprint of your custom site, while the wireframe gives us a framework for your site's content and aesthetics.
We start producing engaging content for your website.
Focus on your business while we take care of your content.
Our creatives start designing your site's visual elements.
Through design, we will tell the story of your brand. Trust every single element to support and express your brand image.
We thoroughly test your site.
We will test all the pages on your website to make sure that everything is working perfectly, including the page loading speed, mobile responsiveness, etc.
Finally, we launch your brand-new custom website.
When everything is ready, and more importantly, when you're happy with all of the elements, the site will go live.
Enjoy full website support.
If you don't have a dedicated developer, we will be available to help you with custom website development to represent your brand and your business well. For instance, you may want to change something after launch, or you want to start a new campaign. Our team will be there to assist you.
Contact Digital Delane for Custom Website Development and Maintenance
Done right, your website can be the most powerful tool for your digital marketing campaign. Digital Delane can help you craft a personalized brand experience across screens and devices while you focus on your business. Let's talk about your vision: call us at 323.524.9990, or contact us today!