Why You Need a Paid Search Agency for Successful Ad Campaigns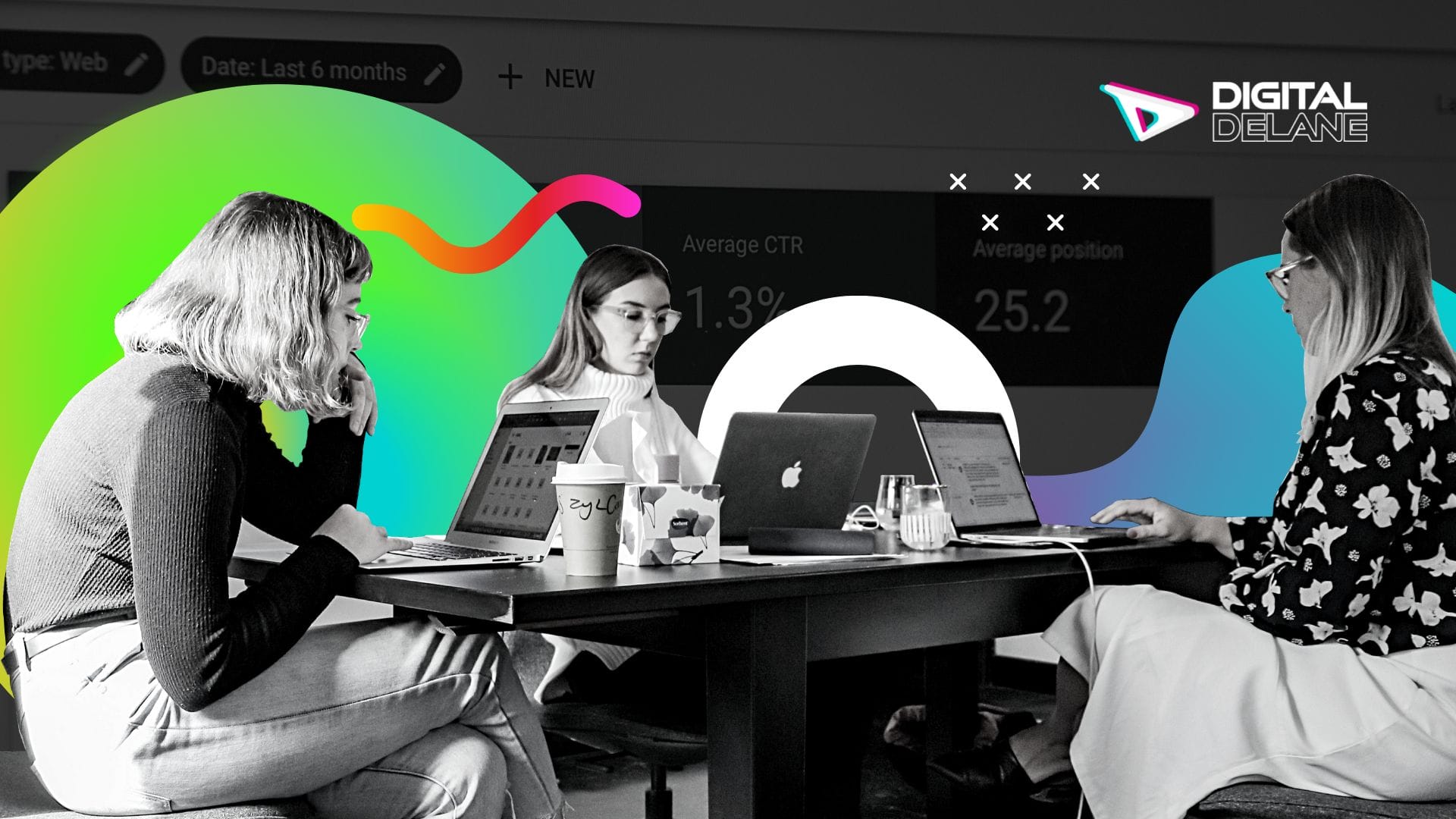 For your business to succeed online, you have to make it easy for people to find you on search engines like Google. SEO is one of the most effective ways to do this, but it takes at least 4 to 6 months to start seeing results, let alone climb to the top. Want to speed up that process? Run ads with the expertise of a paid search agency to maximize ROI.
Here's a quick look at how powerful paid search can be:
50% of people who arrive at a website from clicking on paid ads are more likely to buy versus those who got there from an organic link.
75% of people click on a paid ad because it is easier to find the information they need.
40% of agencies and brands say that they pay less for their PPC campaigns than they initially budgeted for.
Ads placed on Google can reach up to 90% of searchers.
Paid ads can boost brand awareness by over 80%.
Because it can drive serious website traffic and sales in such a short time, the world of paid search marketing is insanely competitive.
Bottom line is, paid search works — and it works fast.
But to better appreciate what it can do for your business, it's important to understand what paid search is in the first place.
What is a paid search?
When you type something into Google, you get a list of results, aka the SERP (search engine results page).
Paid search is a digital marketing strategy in which businesses and marketers place their ads on those SERPs. Then, they pay for the engagement (such as clicks) that those ads receive.
Other names for paid search are:
Paid search marketing
Search marketing
Search advertising
Search engine marketing (SEM)
Types of paid search
PPC
Google Ads
Bing Ads
CPC
Amazon Ads
YouTube (video search ads)
Mobile search advertising
Geotargeting
Retargeting
Of them all, PPC advertising or pay-per-click marketing services remain the most popular. You've probably come across some of these ads already.
Let's say you're searching for "best cast iron skillet" on Google. Paid search ads for that term can look like this:
These sponsored listings are labeled very clearly with the word "Ad." When you see that, it means that a company paid so that internet users will see their ad/page on top of those results.
So how does paid search work? Here are the basic steps:
First, you choose relevant keywords or key phrases you want your ad to appear for. Taking our example above, let's say your business sells cast iron skillets. One example of a relevant keyphrase can be "best cast iron skillet." So when people Google that term, your ad will appear on top of the paid results.
Next, you bid for that keyword by establishing how much you're willing to pay per click. Other advertisers can bid on the same keywords as you.
When a user Googles "best cast iron skillet," the ads with the winning bids show up at the top of the results page (SERP).
If someone clicks on your ad, they're directed to a landing page on your site.
You pay for that click.
Sounds simple, doesn't it? The truth is, everything from selecting the best keywords to monitoring campaign performance is a highly technical process. Without the help of PPC marketing services, it's far too complicated for the average business owner to execute. A more crucial fact to consider is without guidance from expert advertising agencies, you can blow thousands of dollars a month yet not achieve your business goals.
What is the difference between organic and paid search?
Organic and paid search are two sides of the same digital marketing coin. Here's a quick comparison:
SEO and organic search
Organic search is the "natural" results you can find in SERPs. This means they made it there without paying anything for the spot. They're natural, in the way that search engines like Google analyze web pages across the internet, and decide whether they're relevant to your search based on a number of factors.
You see, the ultimate goal of Google and other search engines is to give you the most useful information based on the keywords you're searching for.
If a page is relevant to your keyword (in terms of content and other technical things like URL, meta description, title tags, etc.), then it will show up on your search results.
If you want your site to appear on organic SERPs, you need SEO (search engine optimization). SEO techniques are designed to make web pages desirable to search engines so that they'll rank higher on SERPs.
SEM and paid search
On the other hand, paid search refers to paid ads, and it is a part of SEM (search engine marketing). Basically, businesses pay for ads to show up on the top of SERPs.
It's easy to tell paid search results from organic search because Google Bing and other search engines will mark them clearly. Google ads, for instance, have a small "Ad" label on the left of the URL.
Is paid search marketing worth it?
It depends on your business goals. If you're not in a rush to get sales or become more visible in SERPs, you can get by with just SEO.
But if you want more people to go to your website NOW, appear in search results IMMEDIATELY, and get more qualified leads and drive sales ASAP, then yes, paid ads are absolutely worth it.
Let's take a closer look at what paid ads can do for you:
It produces quick results.
Compared to SEO, paid ads can get you results in a very short time frame. Whereas an SEO strategy takes months to boost search visibility, paid ads allow you to immediately show up for relevant keywords.
Furthermore, it doesn't take long to execute a paid search campaign. In fact, an experienced marketing agency can get a PPC campaign up and running in a matter of hours. One reason is that there are no complicated creative assets to upload or design.
Do note that while they're easy to set up, paid ads do require long-term monitoring and optimization to make sure they're performing well.
It's incredibly targeted.
No matter what your goals are – to sell more products, let potential clients know about a new service, or grow your email marketing list – you can accomplish them with paid ads.
A PPC marketing agency will be able to research and find the exact terms that people use to find products and services like yours. This tells them the best keywords to bid on. If you want to reach an extremely narrow audience, your paid search agency can do that as well through targeting by device, location, time of day, and even previous social media platforms or web visits.
It allows full control over your paid ads strategy.
Another major upside of paid search is how flexible it is to customizations. As a client, you can control every single aspect of the ad, including the ad copy, keywords, landing pages you want to use, and ad extensions.
In particular, a digital marketing agency can study the data in your paid ad account to pinpoint what's working or not. For instance, let's say you bid on an expensive keyword, but the users that click on that keyword rarely buy your products. You can decrease the bid or turn off that keyword altogether to reallocate your ad budget towards better-performing keywords.
With paid ads, you only pay every time a user clicks on your ad. This means you're not wasting any money on users who don't actually interact with your ads. Unlike other digital marketing tools, there's no minimum budget as well. Because of this, paid ads are excellent for start-ups or companies who want to make the most of a small ad budget.
It can boost brand recognition. 
While not every user will click on your paid ads, they will still be exposed to your site link and brand every time they search for related keywords. This enhances brand recognition, and can even lead to a sale later on.
It's very effective for local search.
Not every business wants to reach the entire country or sell overseas. If your only goal is to advertise in your city, for instance, it's wise to add paid search to your digital marketing arsenal. Again, a digital marketing agency can use a wide range of ad-targeting strategies in order to create hyper-specific mobile ads. When people look for businesses like yours, they can instantly see your PPC ads and location. You can also add a call option on your ads, so people can call you directly by clicking on it.

Are Google ads paid search?
Yes, they are, and Google ads one of the most well-known types of paid search. Given that most people use Google to look for products and services, it makes sense to advertise on the platform.
In addition, Google ads are also very effective. Here are some interesting statistics on the efficacy of paid ads on Google:
63% of internet users have clicked on a Google ad

.

The average Google ads conversion rate is 75%.
Google ads deliver an average 8:1 ROI (

Hubspot)
Because billions of people search on Google every day, Google ads are an essential part of any paid search digital marketing strategy.
What is a PPC agency or paid search agency?
In a nutshell, a PPC agency or a paid search agency is the one who'll handle your entire paid ads campaign.
Sure, nothing's stopping you from coming up with your own keywords, bidding on them, and putting up your paid ads. But without a paid search agency, there's a good chance you'll be wasting your money.
A paid search marketing campaign is highly technical. To run a successful paid search campaign, you need solid skills in:
Keyword research
Optimizing text ads
Geo-targeting
Conversion tracking
Landing page optimization
Bid management
Account structuring and restructuring
These are just a few of the critical skills you need to run an effective PPC or paid search campaign. You also need to have a deep understanding of different platforms like Google Ads (formerly known as Adwords), Facebook Ads, Amazon Advertising Ads, Bing Ads, and more.
Hiring a PPC marketing agency to handle your campaign has several advantages, a few of which are:
Save time while making sure your paid ads are working well
Paid ads don't run themselves. A paid search marketing agency constantly analyzes and manages all the components of PPC management. This way, you can focus on other areas of your business knowing your paid ads are running smoothly.
Receive expert paid search recommendations
A PPC agency won't just give you data from your paid ads. They will also advise how to use that data to power up your digital marketing campaigns. For instance, they may recommend new keywords or suggest strategies for better conversions so you don't waste money on methods that don't work.
Take advantage of professional digital marketing tools
When you let a digital marketing agency handle your PPC management, you instantly get access to a lot of professional tools and software. These tools and software help manage PPC campaigns and provide expert insights on the best practices for these campaigns.

How much does digital marketing through paid search cost?
The most effective paid search campaigns are extremely customized for the business, and that's true for paid search costs, too. No reputable digital marketing company will give you a cut and dry, exact dollar amount on the first consultation.
When it comes to paid search, more than any other form of online advertising, the answer is "it depends."
How much you'll spend on paid search is calculated based on several elements:
Like we discussed above, you only pay for each click your paid ads will generate. That fee is called CPC.
The CPC can vary from a few cents to hundreds of dollars if you're advertising in a very competitive industry. Certain industries such as the legal and professional services industries have very high Cost per Click rates.
On the Google ads platform, you can set a maximum CPC for your keywords. Remember how businesses will bid on keywords, and the ones who win get to show their ads when the search terms are triggered? Setting a maximum CPC tells Google how much you're willing to pay for that keyword. Setting a high maximum CPC will give your content a better chance of showing up on SERPs, but naturally, it will cost you more.
Google Ads assigns something called a Quality Score for each keyword based on click-through rate, ad copy, bid, landing page relevance, etc. If a certain keyword has a low quality score, you need to set a higher bid to help improve the rankings for that keyword. In contrast, if you have a good Quality Score, you may not have to bid as much money to trigger your ad for that specific term. Quality score is complex and it's hard to achieve a high quality score without the help of professional search engine marketing experts.
Generally, the wider the audience you want to reach, the more you'll pay for paid search.
In short, expect your paid search budget to regularly fluctuate– sometimes even daily. This makes it doubly important to have a PPC agency working on optimization because they'll be able to monitor your ads performance and recommend how you can maximize your budget.
How much should I spend on Google Ads?
Similarly, there is no hard-and-fast rule on how much you should spend on Google Ads. Reputable PPC agencies won't launch a paid search project without an in-depth discussion and understanding of your goals first.
Of course, computing how much you should spend on Google Ads is much more complicated than that. In fact, you should take the first month as a test month. During this time, your PPC campaign manager will test a mix of keywords, landing pages, and ads to see what works. Then, they'll be able to ramp up your campaign and give you a more realistic recommendation for your Google Ads budget.
Digital Delane is a Reputable PPC Marketing Agency 
Tired of burning your budget on paid ads that don't make you money? Get real, measurable results from your paid search campaigns with Digital Delane! We can help you optimize your paid ads so every dollar works for your bottom line.
Our PPC specialists are experts on every aspect of paid search, with a proven track record of helping businesses dominate the SERPs through data-backed SEM strategies.
Most importantly, we don't stop at simply launching an excellent PPC campaign for our clients. We will also:
Monitor and gather data
Complete a performance analysis of your campaigns
Test the best combination of keywords, ad copy, and landing pages to give you greater results
Optimize your campaigns to bring in more clients, leads, and traffic
Conduct ongoing optimization
Provide accurate, detailed reports on ad performance
In other words, we will make sure your paid ads are providing solid ROI and contributing to your bottom line.  Learn more about our paid search services, and get in touch with us to get started!