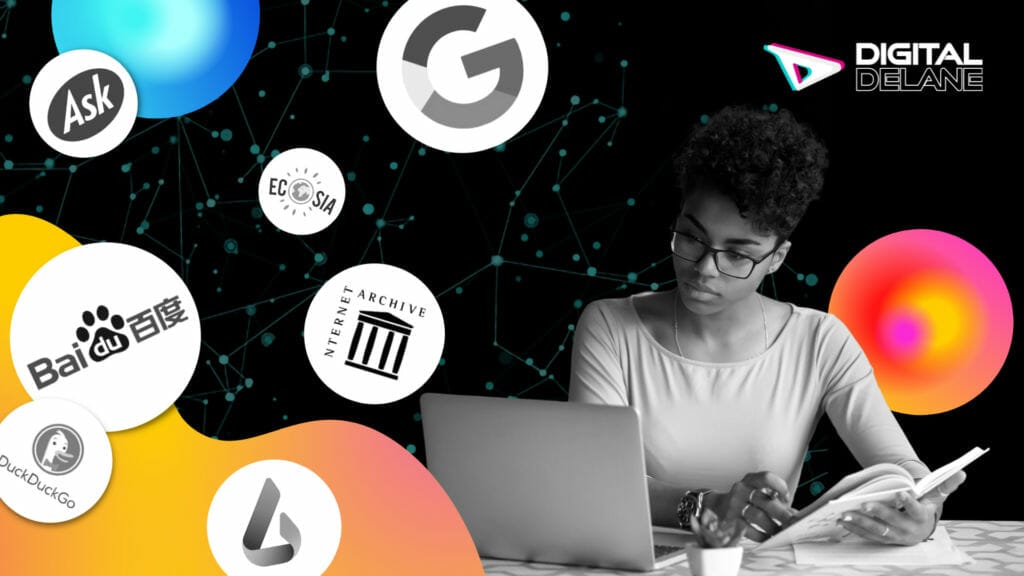 SEO Copywriting Services: Build a Web Presence That gets leads
One of the most important factors in building an online presence is content that answers the public's queries. For that, you need no less than SEO copywriting services.
You've heard the saying "out of sight, out of mind." It's true. You can't expect to be successful in business if nobody knows you exist, especially online.
Word-of-mouth is a powerful tool for marketing your products and services—but before that happens, you need people to find you first.
One of the best ways to do that is through SEO copywriting services.
What are SEO copywriting services, and why should you care about it?
Before we talk about SEO copywriting, let's break down its main components first: SEO and copywriting.
What is SEO (Search Engine Optimization)?
As part of an SEO strategy, it's the process of improving your website to rank higher in search engines like Google for relevant terms.
It's a complex process that includes keyword research, backlinks, website optimization, and many other elements that affect search results.
In other words, SEO is the process of making your website more attractive to Google and other search engines so that they'll rank it higher.
The higher your ranking is, the easier your target customers can find you online.
What is copywriting?
Copywriting is the process of creating content for your website, blog posts, emails, and other marketing materials (such as brochures, ads, social media content, newsletters, etc).
Combine the two, and you have SEO copywriting. It's the art of creating content that appeals to both search engines and people.
Is Paying for SEO Copywriting Services Worth the Money? 
Absolutely! In fact, it's one of the best investments you can make for both your business and marketing efforts. Here are a few reasons why:
It's a great way to dominate search results and increase traffic (aka visits to your website).
SEO copywriters know how to write content that will rank higher than other sites for certain keywords or phrases related to your business, services, and products.
You can use it for any type of business, from e-commerce stores to restaurants and schools.
Because anyone can hire and pay for SEO content writing services, it's also a great way for small businesses to compete with large corporations and catch the attention of consumers in their respective industries.
It boosts your site's credibility and trustworthiness.
SEO content writing services aren't just about keyword research. More than that, it's also about the quality of your content. You want to make sure readers find your site informative and trustworthy, not spammy or boring.
It doesn't matter if they're researching something in-depth or just looking up quick facts; SEO writing provides a great read on the topic of their choice.
It makes your website easier for visitors to use.
SEO content marketing also plays a huge role in your site's usability. In order to get ranked higher on search engine pages, SEO writers need to make sure your content is well written and easy for readers to navigate through. This will ultimately lead to more traffic and revenue for you!
When done well, SEO copywriting will lead to increased sales and conversions.
It's simple: the more you post engaging and optimized content, the easier and more often your target audience will find you. The more useful your site looks to Google, the higher they will rank you on search results so that people can find you even faster!
And the more time your target audience spends on your website, the greater the chances of turning casual visitors into returning and loyal customers.
Rinse and repeat!
It's much cheaper than traditional advertising methods.
Sure, a lot of people will be able to see a billboard or a TV commercial, but unless you're a large company with massive marketing spending, that's probably way out of your budget.
On the other hand, hiring and creating an in-house content marketing team can get expensive too. Think salaries, benefits, office space, and other expenses of hiring employees.
You can save a lot of money outsourcing your SEO copy to a reputable digital marketing agency. All you pay for is the service, and they can tailor it to suit your budget.
SEO content services are incredibly targeted.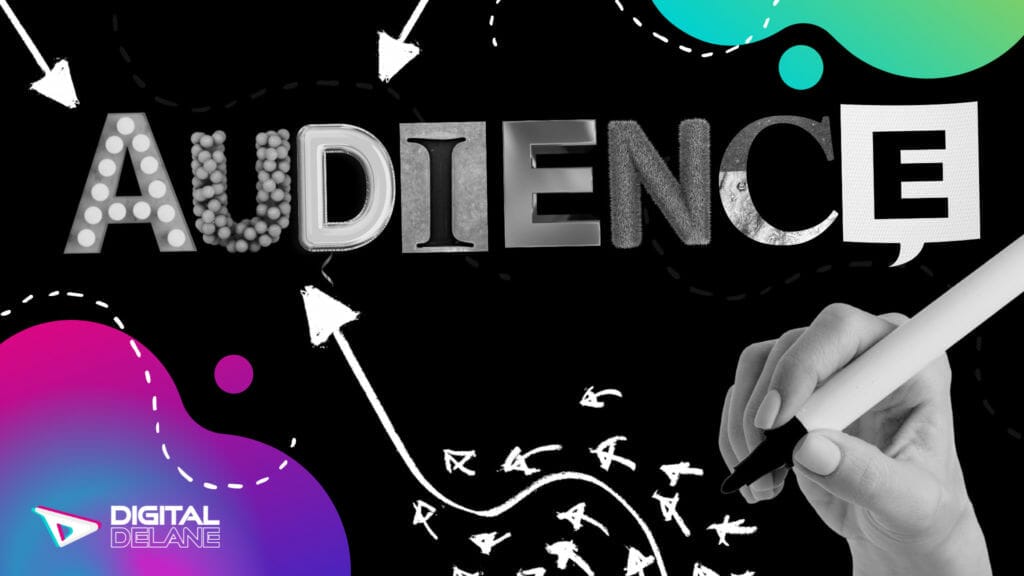 Part of SEO copywriting services is identifying your target customers and audience. Once that's done, the writers will craft content that appeals directly to that audience.
This means you're going to reach people who are actually interested in your products and services, not just random viewers. This increases your chances of making sales and generating leads.
What kind of content can you use SEO copywriting services for?
Do you want to publish that content online? Would you like it to rank high on a search engine like Google? Is it part of your marketing strategy? Do you want people to see, enjoy, and share that content?
If you answer yes to even one of those questions, then your content can use SEO copywriting services.
Below are some of the most common types of SEO content:
Blog Posts
Optimize blog posts for keyword usage, sentence length, and paragraph length. Part of this is choosing evergreen topics for blog posts that are related to your business but are interesting and helpful to your target audience at the same time.
Product Descriptions
Craft the perfect product description by using SEO keywords in a natural way that doesn't come off as spammy or forced.
Other Applications of SEO Copywriting
While the following uses are for content that need not be indexed in searched engines, there are principles in SEO writing that can be considered useful to the following, such as writing straight-to-the-point, user-engaging content:
Ad Copy
Write great ad copy that not only sells the product but also makes it appealing to search engines.
Email Content
Create content for email blasts by using SEO keywords strategically and creatively without bombarding readers with them, and keeping a clear message at all times.
Social Media Posts
Write quality content for social media posts that will be engaging, but SEO-friendly at the same time. This applies to everything from Facebook posts to tweets, Instagram captions, LinkedIn articles, influencer campaigns, and more.
Guest Posts
Create high-quality content for guest posts that reputable blogs in your industry/niche are looking to publish, link to, and share with their readers.
Video Scripts
Write captivating SEO-friendly video scripts that will get people to click, watch, and share your videos.
Infographics
Craft infographics that are entertaining, informative, highly shareable, and will rank well for keywords.
Podcasts
Create SEO-friendly podcasts that will rank well on iTunes, Google Play, and other platforms.
Press Releases
Write optimized press releases that will rank well in Google News, Yahoo News, and other online news outlets.
Website Content
Optimize all your website content to make them rank higher than the competition. This includes product and main service pages, landing pages, contact pages, staff bios, individual service pages, promotions, and other types of information that people search for.
Other Types of Content
Finally, you should invest in SEO copywriting for any piece of content you want people to see online. This includes company news and announcements, white papers, press releases, educational content, slide decks, and other parts of your SEO strategy.
Why You Should HIRE a Digital Marketing Agency for Your SEO Copywriting Needs
There's nothing stopping you from creating SEO content yourself. Unless you're a seasoned SEO writer, however, you have more to gain by paying for copywriting services:
You're not an SEO copywriter — you have a business to run.
Letting an agency handle your copy means you have more time to develop products and improve your services. The right SEO copywriter can do in 5 hours what would take you 50 hours and more without the right tools and experience.
Outsourcing is cost-effective.
It's less expensive than hiring someone full-time or paying for search engine optimization software that may not be the best fit for your needs.
You always have fresh and relevant content.
This you can let SEO writing experts do and thus you do not need to do all the research yourself. The agency's writers will stay updated on your industry on your behalf, no matter how specialized your products or services are.
No need to waste money on advanced digital marketing software and tools.
This can be incredibly expensive which you may not be able to maximize.
By hiring a professional, you won't need to worry about plagiarism or copyright infringement issues.
SEO copywriters are experts at following guidelines set by search engines like Google and Bing.
Track where your money goes.
Part of hiring a digital marketing agency for content writing services is getting reports of how your campaigns are performing– and that includes your optimized content.
Tweak your content strategy on the fly.
If something isn't working, or there are new SEO tactics that can improve your content, a digital marketing company can easily do it for you.
Add or subtract marketing services as you see fit.
SEO copywriting is most effective when combined with other strategies like website design, paid ads, and social media. Digital marketing agencies can help you create the perfect mix of these strategies depending on your budget and goals.
What Happens with DIY Content
In spite of these advantages, some business owners still try to DIY their content writing needs.
It rarely ends well, and a few things can happen:
You end up wasting time and money on DIY content writing without getting results.
Your site gets penalized by Google (because you're not optimizing your site properly) and you fall behind the competition in search rankings.
You lose customers and sales, because your content is not engaging or useful enough.
The more you understand how SEO content writing works, the better you'll realize why it should be left to the experts.
What exactly do SEO copywriters do, anyway?
A good SEO copywriter is more than just a writer. They'll optimize every single part of the content, from the title to the closing statement, so that it appeals to Google and other search engines.
It's actually quite technical – here's a sneak peek into what goes on behind the scenes:
Titles
SEO writers have two goals when it comes to titles. They need to make sure that the title is an accurate description of what the article or page will be about and also include keywords– but in a way that won't hurt SEO rankings.
Headings and Subheadings
They also use headings to break up the text in ways that make it easier for readers. These headings (also known as H1, H2, H3, H4, H5, and so on), serve different purposes.
First, they break up the article into shorter, more digestible sections. Next, headings tell readers what that section is about. Then, they should be attention-grabbing too, because online readers usually skim headings to see if the actual article is interesting enough.
And lastly, they need to optimize headings with keywords, too, so that Google will see that the article is relevant to the search term.
Meta descriptions
Meta descriptions are brief summaries of what the page or article is about. SEO writers know how to make meta descriptions both appealing (or makes readers want to click it) and accurate (so again, Google will see that it's relevant to the search term, and rank it higher).
Introductory paragraph
Optimizing an introduction is very technical– for instance, the primary keyword must appear as early as possible to increase the chances of ranking high.
Naturally, it should also be creative and interesting so that people will want to read more.
Content body
A big part of an SEO copywriting service is adding keywords throughout content, but never too much so that it becomes an annoyance for readers or overpowers the text.
It's best to sprinkle them throughout sentences like seasoning and not pepper everything with words just because you can.
Calls to action (CTAs)
An SEO copywriter's job is not done until the reader has taken some sort of action.
Because of this, SEO copy usually includes a call to action that is attractive, relevant, and provides something valuable for readers (such as a coupon or free trial). Some examples are:
"Register to be the first to know about our latest product releases!"
"Fill out this brief form and receive a free SEO copywriting consultation."
"Sign up for blog updates!"
It all depends on what kind of action you want your reader to take after reading the content.
URLs and page names
URLs and page names need to follow SEO best practices, too. Writers will weave keywords into the URL (such as "SEO-copywriter-services") or use them when possible for article titles on their blog.
Internal and external linking
Another essential part of SEO copywriting is to assist link-building efforts by adding internal and external links throughout the content.
Internal links refer to pages and content inside your website. They encourage readers to explore the rest of your site and also tell Google why they are relevant to the search.
On the other hand, SEO writers will also link out to other relevant, authoritative sources to improve the site's credibility.
Even after all that, an SEO writer's job is not done yet.
They also need to observe best practices such as choosing relevant topics, fact-checking the content, editing it several times, and making it as readable as possible to the target audience.
Sounds complicated?
That's because it is.
Focus on Your Business While We Craft the Perfect SEO Content for You!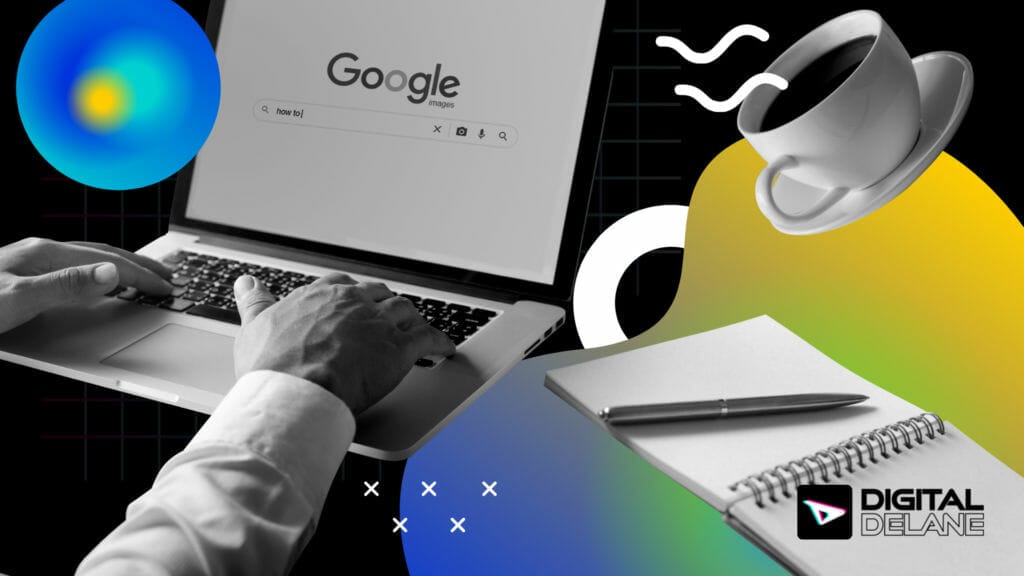 At Digital Delane, we're experts at producing SEO-friendly content in tandem with our SEO services. We've been doing this for years, and we know how to create copy that people enjoy and search engines love.
Our team of SEO writers can create custom articles for any type of website or blog, from e-commerce sites to local services providers and everything in between.
We also keep track of all changes made to Google's algorithm so our clients can stay ahead of the curve at every turn!
Finally, we'll help you maximize your marketing dollars by making sure that your content is better than your competition's, so you can get more views, leads, and ultimately, sales.
Ready to upgrade your content? Contact us and let's plan and strategize your content to make your site rank!