What is a Search Engine Marketing (SEM) Consultant and Why You Need One
Having a search engine marketing consultant has become more important with COVID-19  exponentially speeding up the transition to the digital world.
COVID-19 has placed a high demand and power on digital marketing, not only forcing people to stay online longer but even to become dependent on the internet for essential functions such as buying necessities and doing work.
As we speak, Google, the most popular search engine, receives 63,000 queries per second, amounting to 5.5 billion searches per day.
In fact, a recent survey showed there is a massive boost in using e-commerce and digital technologies because of the pandemic.
With almost everyone conducting a search for products or services online, search engine marketing (SEM) has become more powerful than ever.
Because of this, competition is at an all-time high in the digital landscape, with businesses racing towards the top of the search engine results pages (SERPs)  to capture the most traffic that they can.
It is wise to use this growing reliance on technology to your business's advantage.  In a survey, 85% of retailers acknowledge that search marketing, both search engine optimization and paid search, is their most effective customer acquisition tactic.
Due to the high competition, it is impossible for any business to reach Internet consumers, more so reach the top page of any search engine, without the help of search engine marketing consultants or agencies.
If you want to ride the tide of online digital marketing trends, getting a search engine marketing consultant for your business might be the wisest route to take.
But what exactly is a search engine marketing consultant, what is their job, and what are the benefits of hiring one? We will discuss all of these below.
What is a Search Engine Marketing Consultant?
In a nutshell, a search engine marketing consultant works on your website to help it rank higher on search engines, increase its visibility for clients, and ultimately improve conversion rates.
Since Google and other search engines use and continuously update their search algorithms to measure and rank a site's authority, websites need constant refinement using modern SEO practices. This is why many businesses hire search engine marketing consultants.
While it sounds pretty straightforward, it involves a complex spectrum of online marketing disciplines and strategies. This is why you need an expert. Utilizing the work of a seasoned search engine marketing consultant can make or break your business's online success.
What Can a Search Engine Marketing Consultant Do for You? 
Run a Comprehensive Website Audit
A search engine marketing consultant will run a thorough scan of all the web pages on your website using specialized tools to get an insight on how it is faring in search engine results.
SEM consultants will look for SEO and PPC (i.e., pay per click) opportunities and areas that need refining. The audit includes on-page and off-page optimization, site structure, backlinks, content, and more.
Plan an Intensive SEO Campaign for Your Site
After the search engine marketing consultant finishes with the audit, they will give you a comprehensive outline that contains their goals for your website, the methods they will use to produce the results, the advertising they'll utilize, and how they will measure these results to prove their success. The plan includes short-term and long-term projects.
Do Keyword Planning and Mapping
SEO and SEM consultants are masters at conducting in-depth keyword research to determine which ones would be best for your website to rank for.
They will determine the primary and secondary keywords, perform keyword clustering, and provide you with a content plan for your website. Backlinks and interlinks are also taken into consideration in this planning.
Guide and Implement Good SEO Practices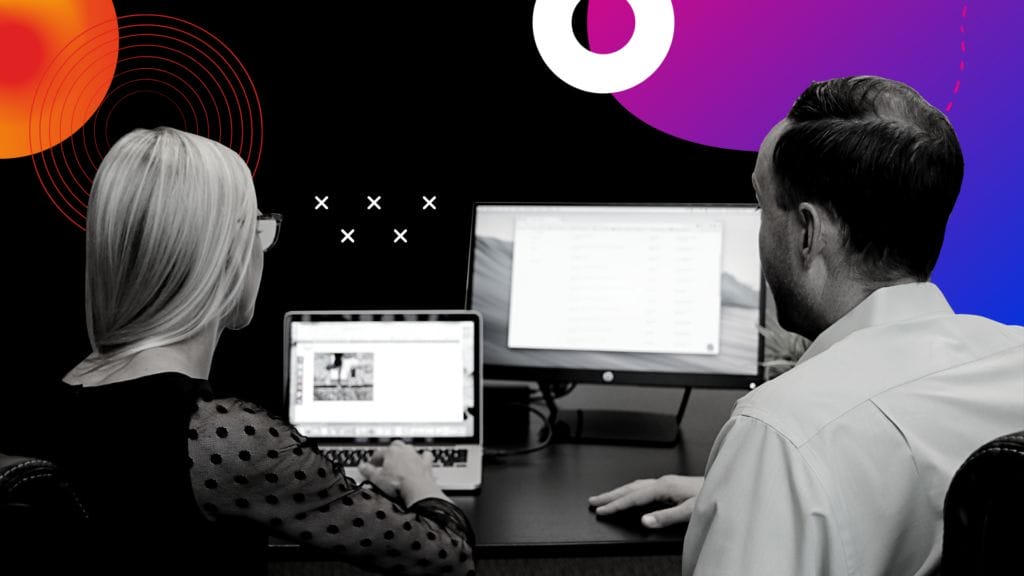 Experienced search engine marketing consultants are not only good at developing strategies but are experts at implementing them.
SEO and search engine marketing consultants will work with your company's team, guide and design resources, educate, and offer suggestions to your team on the best SEO practices that your business should adopt.
Plan and Monitor Your Site's Paid Search Strategy
To maximize its potential, search engine marketing consultants will determine clear goals and look for opportunities to use SEO techniques as well as paid search to achieve these goals.
Search engine marketing consultants use this marketing strategy by targeting specific keywords, which puts your listing in front of your target audience. In paid search, you pay a certain amount every time it is clicked.
They also utilize this tactic to improve your visibility—paid search supplements SEO efforts since it takes time and effort to improve your visibility and presence organically. PPCs can help generate traffic in the interim.
But do you know that, according to Google, search ads can increase your brand awareness to about 80% without users even clicking the ad? So just the fact that users saw the ad without even clicking on it has its value.
If you are a local service business, PPC also improves local SEO efforts. Local service Google ads offer a charge per lead; that is, users only pay when a lead contacts a business in the form of a call, a booking, or a message, through an ad from the business.
Perform a Thorough Competitor Analysis
If you're investing in online marketing, chances are, your competition is too. Search engine marketing consultants will dig deep into the web to study your competition, where they're doing well, and where they're not.
An SEM consultant will use top of line tools to look at their on-page tactics, backlink, and overall SEO strategy, reverse engineer what they're doing, and use this information to leverage your website and rank it better.
Do On-Page SEO Optimization
Search engine marketing consultants do the tedious process of making sure that each webpage is optimized. They look at the entire organization of the content, the keywords used, and even check the relevance and value of the content itself.
Diagnose and Fix Problems in Technical SEO
As part of on-page SEO, search engine marketing consultants will improve your site's technical aspects to ensure that Google's bots will have an easy time crawling, understanding, and indexing your site.
They will also make sure that your audience will have the best user experience while on your site. They will look into other factors such as the website's security, how fast the page loads, whether it looks good on mobile, if it is easy to navigate, and many more.
A search engine marketing consultant will also review your site structure, identify the redirects and errors in coding and fix them.
Build an Effective Backlinking Strategy
Backlinks can be a deciding factor when ranking you or your competitor.  A good search engine marketing consultant will run an audit of your backlinks and fix, improve, and build upon your existing links.
In the same way that having a cool person as a friend makes you look cool, associating and linking to already established websites help boost your search visibility and reputation.
While finding and securing good backlinks isn't easy, reputable and experienced consultants will look for relevant link-building opportunities and create a link-building plan to ensure that you get those coveted high-quality links.
Monitoring and Reporting
It's a no-brainer that one of their primary jobs is to monitor the marketing campaigns they're running and making sure that it works.
Search engine marketing consultants use various tools, such as Google Analytics to provide you with your website's data, and the outcomes of the marketing campaigns being run.
This includes the number of visitors and people clicking Google ads and your site's key performance metrics. They'll also share their observations and the plan for the following weeks and months.
What are the Benefits of Having a Search Engine Marketing Consultant?
Whether you're a local business or a big multinational company, these professional digital marketers have a lot to bring to the table. This is complex expertise that requires keenness, innovation, and a great deal of strategic thinking.
Let's get past all this technical jargon. Plainly speaking, what can they really do for your business, you ask? Here are a few things SEM consultants can do for your business:
Better Visibility in Search Engines
With your business on the first page of search results on search engines like Google, not only will you get more visitors, but both these visitors and search engines will see you as an authority in your niche. What's more, customers visit websites on the top searches since they are viewed to be more trustworthy, leading to more sales.
Increase Your Conversion Rate
Not only will the work of a search engine marketing consultant increase the organic traffic to your business's website but, they will also focus money keywords on your pillar pages and PPC. To add, they will also optimize your product, service, and landing pages, making sure that the right leads find your business.
Wider Reach
A search engine marketing expert can use strategies to broaden your site's reach. It will not be limited to local searches but will be within reach of people around the globe.
An expert can use ads and paid social to advertise your website to qualified leads. But more importantly, an expert can make these campaigns more efficient, lowering the cost per click. Not only will you have an increase in revenue, but you will also pay less for ads.
FAQs
Q: What is SEO consulting?
SEO consulting is having a search engine marketing expert run a thorough analysis on your site to know what needs to be improved in order to get higher rankings, targeted traffic, and more profit.
Q: How do I find an SEO consultant?
Other than doing a Google search, you can ask your network for recommendations, visit lists, check reviews, and attend SEO events. Check the portfolio of search engine marketing agencies.
Q: What does a marketing consultant do?
A marketing consultant evaluates your site's marketing efforts and offers suggestions and makes detailed plans and campaigns based on best online marketing practices.
Q: What is the main difference between SEO and SEM?
SEO (or Search Engine Optimization) is a type of marketing that uses keyword research, content strategy, backlink building, with the aim of achieving first-page rankings without the use of paid advertising. Search Engine Marketing or SEM, which SEO is a part of, is all about marketing in browsers like Google, Bing, Yahoo, among other search engines which include organic and paid search techniques
Consult Award-Winning SEM Consultants Today
Search engine marketing consultants offer benefits that will not only improve your online reputation but ultimately generate revenues for your website.
With the pandemic accelerating the digital marketing industry and with more intelligent search engines and complex algorithms to traverse, you'll need a competitive search engine marketing consultant or marketing agency to help you.
Here at Digital Delane, we strive to understand your business goals and develop campaigns and offer marketing services to achieve them. Get in touch with our team to learn more about how we can improve your SEM.