In the ever-evolving world of digital marketing, staying ahead of the competition and achieving a better return on investment (ROI) is the holy grail for businesses. One SEO key metric that can significantly impact your ROI is the paid search which determines your Cost Per Conversion (CPC). Digital Delane measures the efficiency of your marketing campaigns by calculating how much you spend on advertising to acquire a single conversion quality score cost per click.
This comprehensive guide will explore strategies, techniques, and best practices to optimize your CPC for a better ROI and reduce your cost per conversion with higher ROI. Whether you're a seasoned marketer or just starting, these insights will prove invaluable in boosting your campaign performance.
Understanding Cost Per Conversion
Before diving into optimization strategies, let's ensure we're on the same page about Cost Per Conversion (CPC). Due to your advertising efforts, CPC is the cost incurred for each user's desired Google ads campaign action. This action could be anything from filling out a contact form, purchasing, signing up for a newsletter, or downloading an app for Google Analytics.
The formula for calculating CPC is simple: CPC = Total Ad Spend / Total Conversions
To illustrate, if you spent $1,000 on an advertising campaign that led to 50 conversions, your CPC would be $20. This means it costs you $20, on average, to convince a user to take a specific action.
Now that we've clarified the concept, let's delve into the bid strategies that can help you optimize your CPC and, subsequently, your ROI.
Strategies to Optimize Cost Per Conversion
Target the Right Audience
One of the fundamental principles of digital marketing is reaching the right audience with your message. Targeting the wrong audience can lead to wasted ad spend and a higher CPC. Digital Delane, a renowned conversion-tracking marketing agency, emphasizes accurately defining your target audience. Use demographic data, buyer personas, and audience segmentation to ensure your ads are seen by those most likely to convert.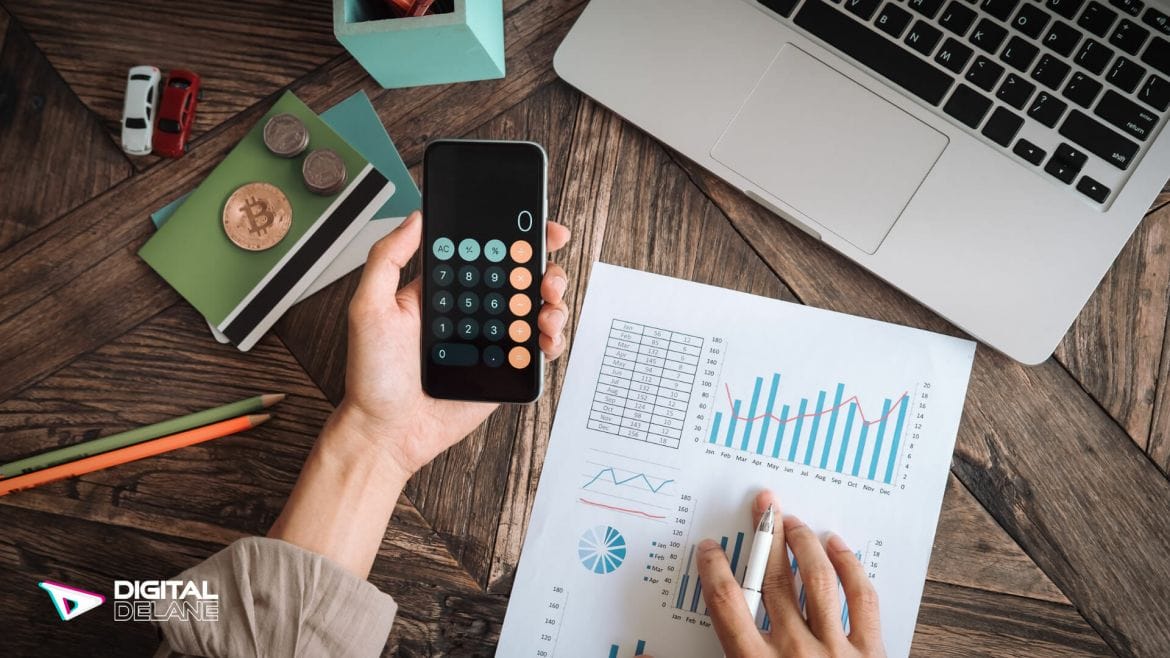 Quality Over Quantity
Focusing on high-quality leads rather than sheer quantity can significantly impact your CPC. Prioritize attracting users genuinely interested in your product or service, even if it means fewer clicks. These leads are more likely to convert, reducing your overall cost per conversion. Digital Delane, prioritizes quality leads over quantity, helping their clients achieve a lower cost per conversion and better ROI.
Recall that "Quality Over Quantity" is the key to success in digital marketing. Prioritize excellence in PPC ads, email marketing, and optimizing your website to maximize your website conversion rate rather than overwhelming it with sheer numbers.
Keyword Optimization
For pay-per-click (PPC) advertising campaigns, keyword selection and optimization are paramount. Conduct thorough keyword research to identify high-converting keywords relevant to your business. Regularly update and refine your keyword lists to stay competitive and avoid bidding on irrelevant terms that inflate your CPC.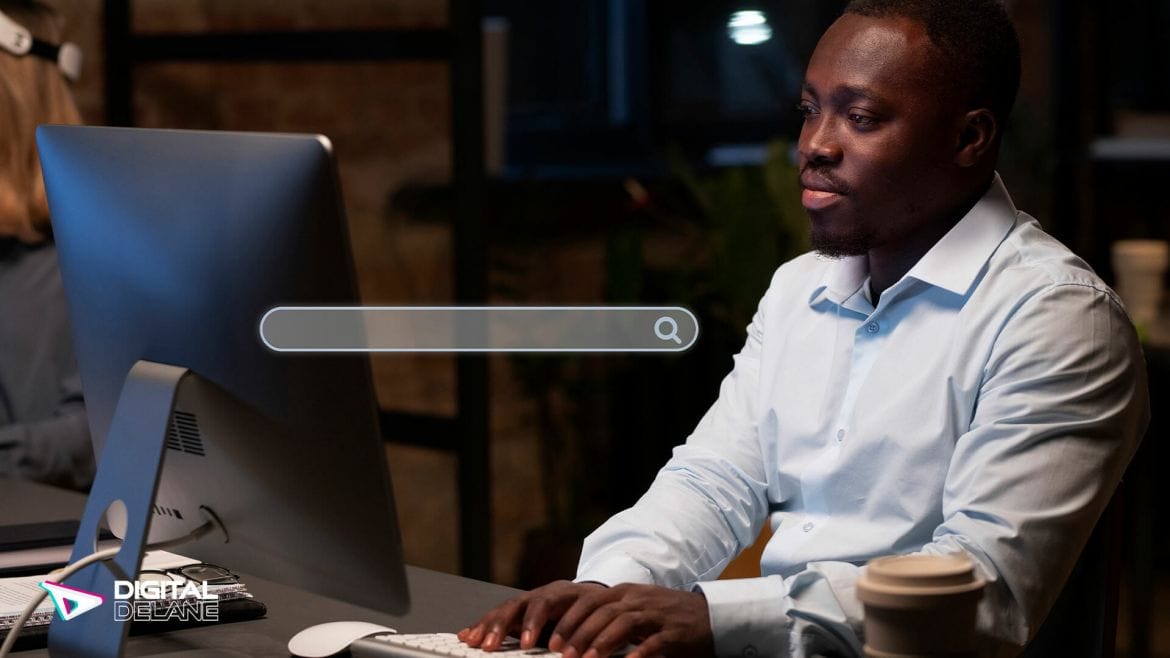 Landing Page Optimization
Your landing page plays a crucial role in conversion rates and CPC. Ensure your landing pages are user-friendly, load quickly, and are optimized for mobile devices. A seamless user experience can lead to higher conversion rates and a lower CPC. Digital Delane specializes in crafting high-converting landing pages, helping you maximize your ROI with expert strategy.
Elevate your Google Ads campaigns to optimize your landing and number of conversions and stretch your marketing budget further, boosting click-through rates and PPC campaign success with a Google Display that performs like Google Ads.
A/B Testing
Experimentation is vital to CPC optimization. Implement A/B tests to assess different ad creatives, headlines,  calls to action (CTAs), and landing page variations. You can refine your campaigns for better results by identifying the lowest cost per click.
Data-driven A/B testing strategies at Digital Delane ensure your campaigns are continually optimized for the lowest CPC and highest ROI.
Ad Scheduling and Bid Management
Timing can impact your CPC significantly. Analyze your campaign data to identify peak conversion hours and days. Adjust your ad scheduling to target users when they are most likely to convert. Effective bid management can also help you control costs and optimize your CPC. Digital Delane leverages advanced ad scheduling and bid management techniques to display marketing basics for maximizing your ROI.
Use Negative Keywords
Negative keywords are as crucial as positive ones in optimizing your CPC. You can avoid irrelevant clicks and reduce your CPC by specifying keywords you don't want your ads to appear for ad copy and ad groups.
Utilize negative keywords in your Google Display ads and Search Ads account to optimize performance CPA and ensure platforms like Google prioritize the right audience, helping increase your ROI through conversion actions.
Retargeting Campaigns
Digital Delane retargeting campaigns are a strategic advertising approach designed to re-engage potential customers who have previously interacted with your website or digital content but have yet to convert. These campaigns utilize data tracking and cookies to identify individuals interested in your products or services. Through carefully crafted ad placements on various online platforms, such as social media and display networks, retargeting aims to bring these prospects back into your sales funnel.
Displaying tailored content and offers encourages them to reconsider their initial decision and complete a desired action, such as purchasing or signing up. Ultimately, digital delane retargeting campaigns enhance conversion rates and ROI by rekindling interest and nurturing leads.
Measuring Your Success
You must continually monitor and measure your success as you implement these strategies. Track your CPC, conversion rates, and ROI regularly to identify trends and areas for improvement. Digital Delane provides robust analytics and reporting tools to help you stay informed about your campaign performance.
Conclusion
Optimizing your Cost Per Conversion (CPC) is a continuous process that requires a data-driven approach, experimentation, and a commitment to delivering value to your target audience. By following the strategies outlined in this guide and working with a trusted partner like Digital Delane, you can lower your CPC system to increase your ROI and ultimately achieve tremendous success in the competitive world of digital marketing.