Local SEO: Why Work with Google MyBusiness Experts?
Why Work with Google MyBusiness experts?
Are you looking for a Google My Business expert? Then, you've come to the right place. Allow us to show you the potential of what GMB can do for your local business.
These days, internet marketing experts consider Google My Business the new home page, particularly for local businesses. As a result, your GMB listing is just as (or more) important than your website's home page.
Don't let this vital facet of your marketing efforts fall by the wayside. Unfortunately, many business owners still don't realize the importance of their Google My Business listing.
You may even already know the potential that lies within your GMB listing, but you're still unsure where to begin or how to get started.
This is why partnering with a digital marketing agency to manage your listing can drive more traffic to your website while saving time and money.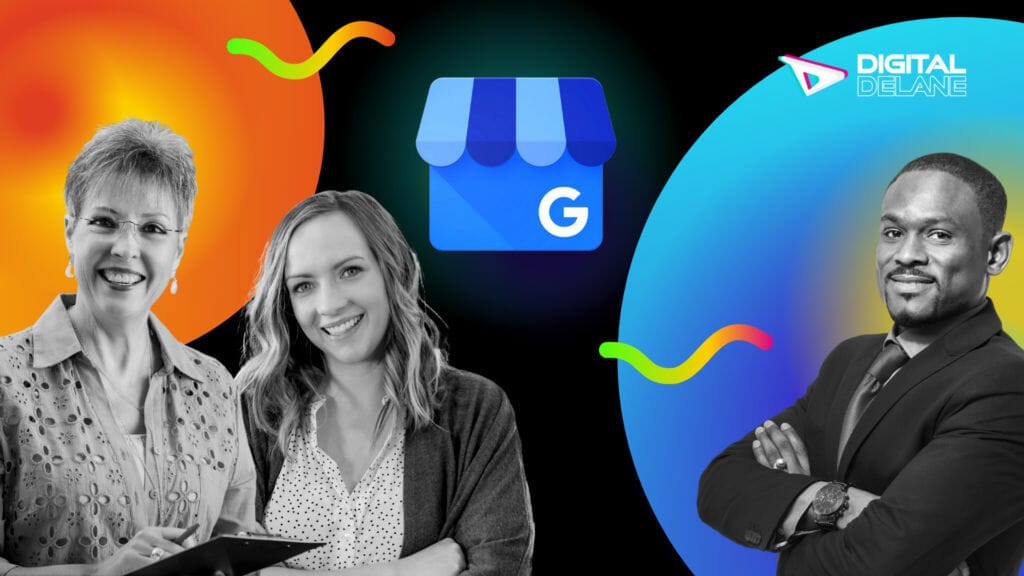 What is Google My Business?
Google My Business, also known as Google Local and formerly known as Google Places, is a free marketing tool provided by Google.
The purpose of GMB is to help improve the online visibility of your small or local business. Another goal of Google My Business is to help people find local businesses and review them.
Google My Business listings are for small businesses that primarily serve the people in a local area. GMB listings are meant for the types of local businesses but not limited to:
Electricians

Dentists

Garages

Caterers

Restaurants

Recruitment agencies

Photographers

Gyms

Driving schools

Couriers

Salons

Accountants

Builders

Contractors
When people use anything associated with Google, they will be presented with 3 links from a Google My Business listing. These links are often displayed below a map of the local area. Google also shows links from a listing when it understands that a specific search has a local intent, such as 'dentist Pasadena' or 'restaurant in Santa Monica.
When users click on your link from a GMB listing, they will see the following business information:
Your business's name, address, and phone number

Business's location on a map

Operating hours of your business

A link to your business' website

Photos associated with your business

Customer reviews and ratings (out of 5) for your business
Why is Google My Business Important for a Small or Local Business?
Google My Business is an essential marketing tool that helps your company interact with your target audience. It also provides valuable information to your current and potential customers.
Not setting up your Google business listing means losing out on exposure, potential sales, and revenue for your business.
Google My Business is free
Google My Business doesn't cost a penny making it a resourceful tool your local business could use to its advantage. Whether you're an established franchise or a small business, creating a GMB profile is a no-brainer.
Leveling the Playing Field
Google My Business, unlike other marketing platforms, is not under a freemium business model. As a result, GMB does not come with tiers or limitations, which means using the same tools that your competitors are using.
Google My Business generates leads for your business
Generally, most users go to Google when they look for a product or a service. This is because Google shows GMB profiles relevant to their search and the keywords they used.
Without a GMB profile, potential customers most likely will find your competitors when searching for the product or service you offer.
You begin to earn new leads and generate additional sales as soon as you make GMB a part of your online marketing strategy.
You also need to optimize and nurture your profile if you want to see an increase in leads and revenue. Make sure to add your latest hours of operation, updated phone, and business address, as well as respond to customer reviews.
Remember, Google is a powerful search engine platform with an extensive list of search results. Make sure your website doesn't get lost in those results.
When your website has higher visibility on Google, the more likely it will get noticed by the users searching for a product or service in your industry.
In the name of good user experience
Google wants to deliver the best online and offline experience to its users. This is the reason it needs to offer the most relevant results. 
If your business serves Italian food, Google won't show your business information for Mexican food searches.
Maintain and Optimize your profile
You need to maintain and optimize your GMB profile if you want more people to visit and call your company. You can do this by improving your organic search ranking. It will give your profile a better chance of getting clicks by searching for your product or service.
Also, keep in mind that Google favors GMB profiles with more business information and engagement. It will rank your business higher if it finds your business continuously showing up in relevant searches. This is why you should provide:
Complete photos of your business

Updated business hours

Phone numbers

Location

Services
How Do You Gain Management Over Your Google My Business Listing?
Creating a Google My Business listing, officially known as a Business Profile, is essential if you want your business to be more visible on Google. In addition, you want your business listing or profile to work as an efficient SEO and lead generation tool.
However, you need to realize creating a business profile doesn't give you instant management over it. See below to learn how to gain access to your GMB profile for editing and management capabilities.
Google My Business Account
You need to create a separate free GMB account for that profile.
Having your Google My Business account is the only way you can claim ownership of your GMB profile. Moreover, you also get the rights to managing your profile and unlock free additional features that help improve your online presence.
Again, Google uses the term Google business listing for your profile. And it appears in the local search results and Google Maps.
GMB Profile Disadvantages
Keep in mind that creating a GMB profile is similar to adding a location to Google Maps. This means anyone or anything, either an automated listing generator or a random stranger can create a profile.
In creating a GMB profile, all Google needs is basic business information such as business name, location, and category. Then, after Google confirms there is no duplicate, it will create a profile for that location.
GMB profiles or business listings allow anyone to:
Add photos

Ask questions

Answer questions

Leave reviews
Also, Google might populate a business listing with information pulled in from across the web. If you don't manage your GMB profile, you can't control the information displayed and the reviews collected. Actively managing your account prevents this from happening.
Google Maps and Google My Business – What's the Difference?
Google Maps is an online service that shows locations and provides directions. You don't have to do anything to make your business appear on the map. However, your company's business information won't be displayed on the map unless you list it through your GMB profile.
Google My Business, on the other hand, is an online directory. It is your responsibility (or a Google MyBusiness expert's responsibility!) to create and maintain your Google My Business listing since it helps your business show up in people's searches.
Google My Business listing without an account
Your business will still appear on the maps even if you don't have a Google My Business account. However, potential customers won't find any information about your business. Users can see your business on the map, but they won't see your contact information, hours of operation, or reviews left by customers.
How to know if you have a Google My Business listing
You'll know if your business is not listed yet if you see it on the map with phrases such as "own this business" or "claim this business."
It is crucial that you claim your business listing and verify it. Or else, Google might consider it as closed, or someone else might claim it.
If someone else has been providing misleading information about your business or their business, you can report such fraudulent activity through the Business Redressal Complaint Form.
You want to claim your Google business listing so you can give accurate business information to your potential clients.
What to include in a Google business listing
A complete Google My Business listing should contain all the information listed below:
Name of business

Verified business address

Phone numbers

Website

Images of the business

Hours of operation

Reviews

Category (Primary and Secondary)

Service areas as applicable
What are the categories in Google business listings?
Categories in maps and listings are necessary fields to describe that your business is for search engines and their users. Through the app, you can activate a primary category and secondary categories for your business listing.
Your listing will still show up even if it's not complete. Still, a complete Google business listing tends to rank better in search. So an optimized GMB listing will significantly improve your company's visibility on Google.
Google My Business and Google Maps work together
In conclusion, Google My Business will show users important information about your business, while Google Maps will show users the directions to your business location. Ultimately, you need to optimize your Google business listing if you want Google Maps to show more detailed information about your business.
How can I get my business to max out Google results?
Engage with your customers
There are many ways consumers can engage with your profile. For example, you can use your Google My Business account to interact back with them.
You can enable direct messaging, respond to interviews, set up associated alerts, and answer questions. Moreover, Google business listings can be used to publish posts similar to posts on Facebook and other social media platforms.
Highlight your business
Your profile only has a limited amount of information about your business. In contrast, your Google My Business account shows your:
Attributes

Business hours

Product and pricing

Link to your website

Other details that make your business unique
Further, you will use your account to perform the needed edits and updates, such as an offer, change to operations, and service updates. For example, many people are unsure if businesses are closed on major holidays, so the first place they go to look is Google. You can update your business hours on your Google MyBusiness profile to mark your business as closed on certain holidays and create a post announcing that closure so customers know not to visit your store that day.
Gain insights
Your Google My Business dashboard can be used to gain key insights on your potential customers and Local SEO. In addition, the platform has an analytics tab that shows valuable data such as:
Queries customers use to find your profile

Whether they found you on searches or maps

A breakdown of activities from your Google business listing

Your photos' performance in comparison to other profiles in your category
Also, there are several ways to track clicks from Google Analytics and profile through UTM parameters.
Perform Local SEO
Generally, the primary purpose of SEO is to rank websites, while Local SEO is used to classify business listings. You want to use your dashboard to integrate relevant keywords into your profile.
Does Google My Business Help SEO?
GMB does contribute to your SEO. However, the benefits are limited to local search. That said, if you have a verified and optimized GMB profile you:
Have a higher chance of being in the local 3-pack

Will put your presence at the top of the search results and

May improve your search ranking
A Bright Local survey showed that 82% of local marketing experts agree that Google My Business optimization is "very effective" in improving your rankings through local packs. The remaining 18% of local marketing experts stated that it was "fairly effective."
However, GMB is less regarded as a localized organic result ranking factor. Around 45% of local marketing experts see it as "not very effective" for organic search, while 18% see it as "ineffective."
Moreover, this Bright Local survey corresponds to SEO MOZ's 2018 survey for Local Search Ranking Factors. Google My Business signals make up for an estimated 25% of local ranking factors, while 8% are localized organic factors.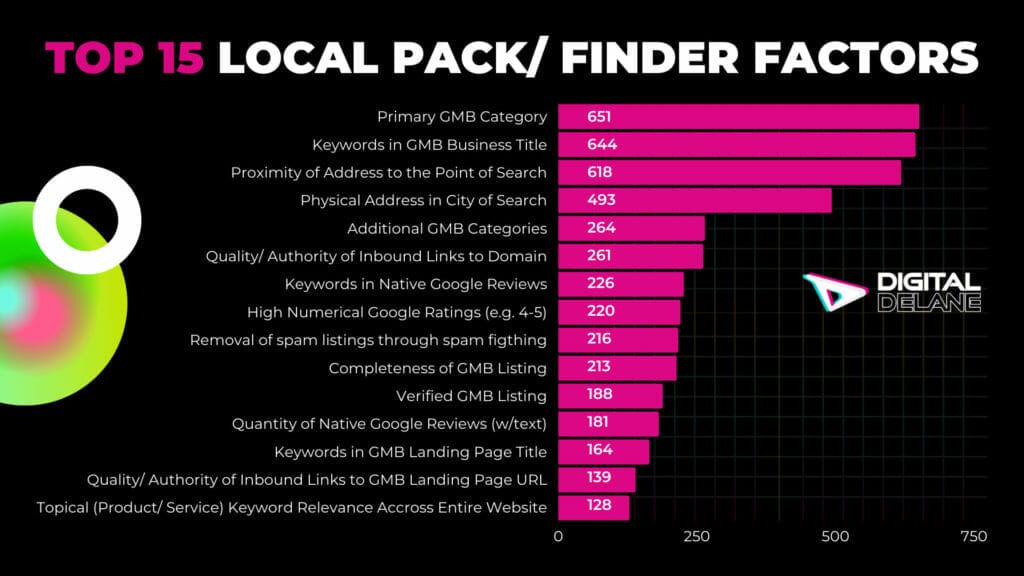 Google My Business optimization should mainly focus on achieving local pack results. Local businesses need to understand that GMB is not the only solution for their websites to rank on Google search results.
By now, we know how crucial an optimized listing is for local or small businesses. But what do industry experts say about Google My Business?
Here are some expert insights:
It is the new home page. Your entire local SEO strategy must include local organic. In addition, you should prioritize your listing, or you'll lose out on countless potential businesses.
It's a valuable tool for local businesses since it's the first thing people encounter when searching for a company online. This is especially true as more searchers are staying on the SERPs but not clicking on the links.
In the last couple of years, Google My Business has rolled out features that are not ranking elements but conversion elements.
These include a "Request a Quote" button and "Ask a Question" these messages are sent directly to your phone if you install the Google My Business app.
For all you know, a customer is just one question away to convert to a sale
Traditional search engine optimization factors, such as links and the business website, still dictate how listings are ranked.
Companies are missing out on the opportunity of acquiring more traffic and business if they don't have a GMB listing. With it, they can manage their company's appearance, reach their audience for free, get help getting into the 3-pack, answer user questions, earn trust, and establish authority.
Why it's Crucial to Hire GMB Experts for Google My Business Management
1. If you violate any of Google's listing guidelines, your listing can get suspended.
Many business owners who manage their listing risk unknowingly violating Google's guidelines and slap a suspension on your listing. This means losing 46% of customers who are searching for a local source of products or services.
2. The features of Google My Business are always evolving
Google My Business, like everything in the marketing world, is constantly evolving. As a result, it can be challenging to keep up.
Google, as a search engine itself, is constantly rolling out search algorithm updates. Each new update involves adding and removing features, insights on features that may or may not affect your ranking in the search results, etc.
Generally, most local business owners don't have the time to search every online marketing forum to be fully aware of the latest Google updates.
That's where a full-service digital agency comes in. The expertise of a digital marketing company when it comes to Google My Business management helps your business keep up with the competition while you focus on managing your business.
3. Google My Business is an Integral part of a strong local SEO strategy.
Many customers search online for businesses to buy products or services. However, the importance for a local or small business to have a strong online presence is becoming increasingly significant. This is especially true as our world continues to become even more digital year after year.
Did you know that local companies are getting discovered online than anywhere else by 97% of internet users? That percentage represents a lot of people, or should we say, a lot of potential customers.
Moreover, you must connect with your customers, and your Google My Business listing is just one of those places. Your GMB listing, like your Google search ranking, is another element of a strong SEO strategy.
In fact, out of all Google searches, 42% of them are for local information. Therefore, if you are not providing information to those searching for the products or services you offer, they will turn to your competitors instead.
4. Optimization of Your GMB Listing is Time-consuming and Requires a Lot of Effort
Optimizing your Google My Business listing is not as simple as entering the name of your business, address, phone number and then calling it a day. Complete optimization of your GMB listing involves so many different elements, such as adding:
Services

Categories

Photos

Q&A's and

Reviews
The list of categories alone is constantly changing, and you need to choose the best category to yield the best leads. For example, if you are a law firm, which category is best for your practice?
5.Creating a GMB listing IS not a one and done process
Google requires business owners to regularly update and optimize their Google My Business listings. Regularly updating your listing must be done every week.
It may sound like a lot because it is.
But, as a business owner, you have more important things to do than focusing all your energy on Google My Business management. This is why you should let a digital marketing agency step in and help carry the heavy load for you.
Most valued GMB tasks:
Keeping information up-to-date

Writing Google posts

Spam fighting

Growing Google reviews

Responding to reviews
6.Your Google listing professional can track all activities within it for more market insights.
They can track if the leads come from your listing, whether by website clicks or calls. They can even track your competitors that are violating Google guidelines and report them.
Hire GMB Experts from Digital Delane for an Optimized Listing
Google My Business is more than what you think it is. To a lot of potential new customers, it can represent what your business is all about. This is why you shouldn't abandon this essential aspect of your online marketing. And thus, you must hire a full-service digital agency expert at managing GMB listings.
Contact our team of GMB experts today to find out how we can effectively boost your visibility in local searches.