Strategy & Lead Generation For A Skill-Building Startup
Learn how we helped Red Flag Mania improve their lead generation and marketing communications efforts.
Red Flag Mania pairs learning with adventure to reinvent business and accounting education through immersive true-crime experiences. Using interactive games, modules, and workshops, Red Flag Mania helps improve critical thinking skills and increases information retention.
Here's how we helped Red Flag Mania find, connect with, and convert their key audience personas.
Red Flag Mania offers a unique approach to skill development and talent retention, but they faced a greater challenge with getting their products in front of the right audience with the right message. Having key personas such as accounting professionals and talent development managers, Digital Delane was tasked with helping find where the target audience spends most of their time and getting the brand's message and USP across clearly.
During the onboarding process, we uncovered some of the key issues we needed to overcome in order to increase RFM's awareness and lead generation.
Key Issues Summary
• Building brand equity for Red Flag Mania as a new player in the market.

• Increasing brand awareness without the initial implementation of paid advertising.

• Shifting the visual styling of assets to better showcase the brand's offerings.

• Improving conversion rate by addressing the audience's key issues.
These digital marketing strategies allowed us to review current performance in sales reporting, KPIs, and customer demand within the marketplace, ultimately resulting in success.
Making a Gameplan For Success & Executing
Marshall Executive Education has been a "best kept secret" in the market. Businesses and consumers know USC for undergrad, MBA, film school, recent scandals, and sports.
Rebranding Goals:
Create an immersive experience designed to locate, attract, convert, and retain registrants Exec Ed wishes to serve.
Align all channels to follow the same strategy, company values, and business objectives.
Ensure customers receive the same message, no matter where they encounter our brand.
Building a startup is a heavy task, and no one is more burdened with it than the founder. Red Flag Mania was already building success with various clients and partners through direct and personal outreach, connections, and closings. However, Digital Delane sought to create an omnichannel approach with automation built in so that the process of marketing the business and acquiring leads didn't require so much labor from the RFM team.
Digital Delane formulated a digital marketing strategy focused on achieving the goals of building brand awareness and creating a lead generation funnel. Included in this strategy were detailed plans for increased and elevated content creation, social media reactivation, and a lead generation funnel that could be launched with just a few clicks.
As an integral part of the overall marketing strategy, the RFM social media was addressed with a focus on targeting and outbound engagement. First, we created a plan for the RFM team to follow including re-established content pillars, a hashtag strategy, a posting schedule and content calendar, an outbound engagement routine, and social media post templates.
In addition to the RFM brand social media, we also ran several LinkedIn lead-generation campaigns through the founder's personal LinkedIn account to address the founder's desire to establish themselves as an industry thought leader and use that exposure to bring more awareness to the RFM brand. These lead-generation campaigns utilized automation tools that found key LinkedIn accounts that matched our persona parameters and sent them connection requests with an included message about the founder's intent and a CTA to schedule a call.
As a given with nearly every project that Digital Delane does, we built a custom analytics dashboard for RFM that allowed both our team and their team to track live results from all active marketing channels. These data streams were broken down into sections by channel, ensuring a clear and concise presentation of each channel's current results.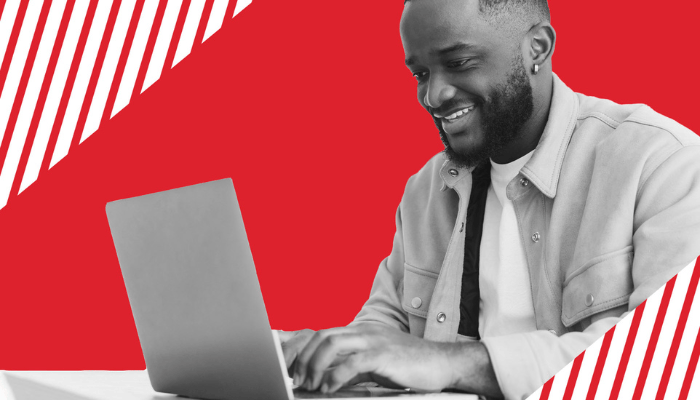 Find out how we can put solutions like this to work for you!